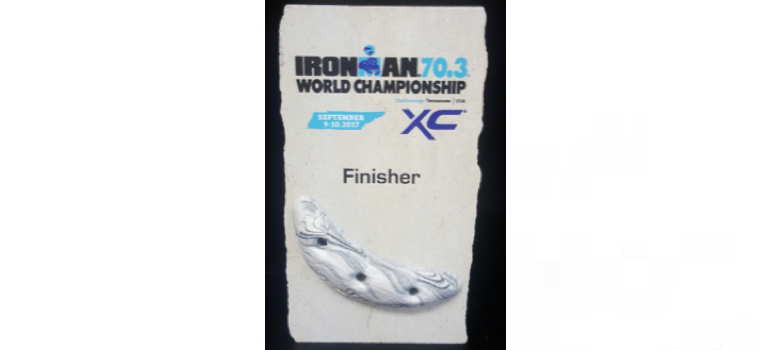 Natural stone can be decorated by laser engraving or sandcarving and color-filling, or used as decoration on an award itself. But, have you ever tried printing on stone? Follow these steps to get started…
Materials Needed:
Stone saw (this example uses a 14-inch stone saw with diamond blade) or tile saw
UV Printer (this example utilizes a Mimaki JFX-200)
Stone (recommend: flagstone or limestone, which is pictured)
Printer Settings:
Primer: none (however, if the stone is sealed or highly polished a primer layer is recommended)
White coverage: 100% (if you like the "character" in your stone, you can decrease the white layer to around 30% coverage and allow the stones natural designs to show through the print)
DPI: 600 X 900
Step One: Cut the stone
Use your saw to create a smooth finished cut. Feel free to experiment with different shapes and angles of cuts to your liking.
Step Two: Design
Design your award to fit the custom shape you've just made. No two blanks are alike, so make sure your design will fit properly. Printing the design on paper allows for a quick and easy size check.
Step Three: Clean the stone
Make sure to wash the stone with warm water to ensure it's free of debris, and allow time to dry before printing. Denatured alcohol also works well for a final clean.
Step Four: UV printing
Depending on how the stone was cut, there can be a slight angle/extra thickness to the stone so be sure to check for proper head clearance.
To align the award for printing: measure the bottom, middle, and top width, then use the measurements and CorelDRAW to draw a basic outline of your stone. With the outline created, lay paper on the printer's bed and print the outline onto the paper. You can now lay your stone on the outline and know that your design will properly print onto its specific size and shape.
–Braden Todd, Glassmith2