Try This: Laser Engraving Faux Leather Pillowcases
Learn how to create this custom home décor item with your laser.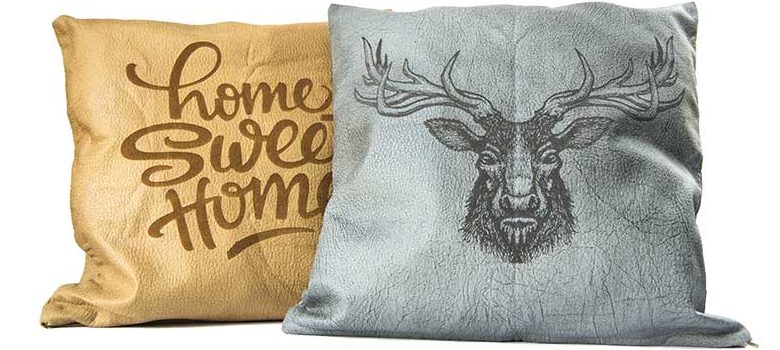 Laser engraving pillows and removeable pillowcases is a fun and easy way to add a more personal touch to home furnishings. These faux leather pillowcases produce a great contrast when engraved with the laser and can be customized with nearly any design or text at the touch of a button. Access the design files and laser parameters below, and you'll be laser engraving pillows in no time!
Materials needed:
We used a Fusion Pro 48 120w:
Engraving: speed 90%; power 15%; 300 DPI; Stucki engraving
Step 1: Setup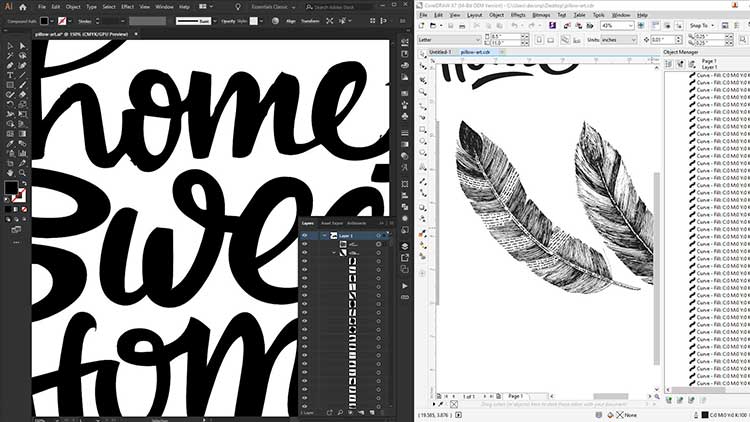 (All images courtesy Epilog)
Open the artwork files and customize as necessary.
Step 2: Prepare Artwork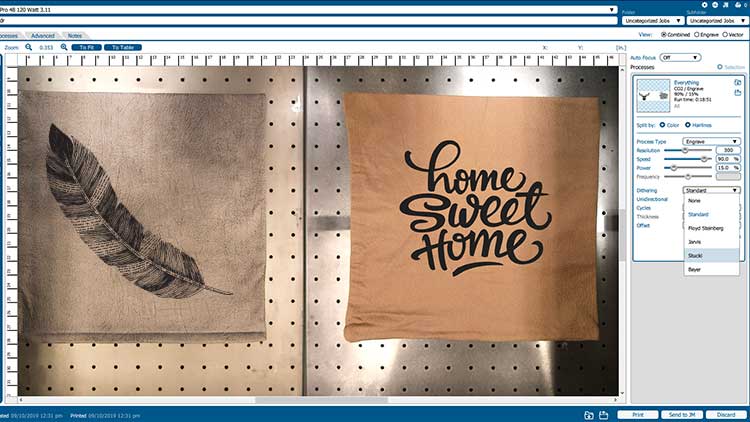 With the Fusion Pro's live camera, we are able to move the artwork into place within the Epilog Dashboard. If you don't have a Fusion Pro, you will need to ensure the graphic is placed where you want it. You may draw an outline around the graphic and send the outlines to the laser, then turn on the red dot pointer at your machine's control panel. Keep the lid to the laser open while you run the test and watch the red dot pointer trace the outline. Back in your graphics software, adjust the graphic as necessary to fit your pillowcase.
Step 3: Send the Job to the Laser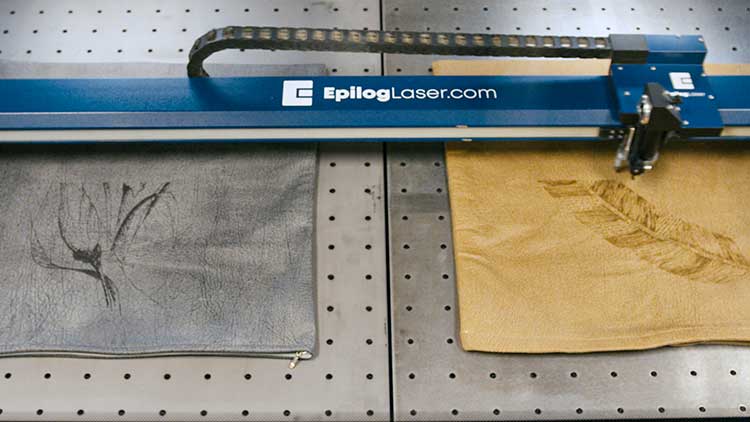 Send the job to the laser with the correct parameters for your machine wattage. You can find recommended material settings in your machine's manual. Generally speaking, when engraving fabrics and textiles, we recommend starting with a high speed, low power, and 300 DPI to reduce the chance of engraving all the way through the material.
Where can you sell laser engraved pillowcases?
As housewarming gifts
For baby showers
Wedding or anniversary gifts