Features
Try This: Laser Engraving Building Signage
Is laser engraving building signage something you'd like to explore?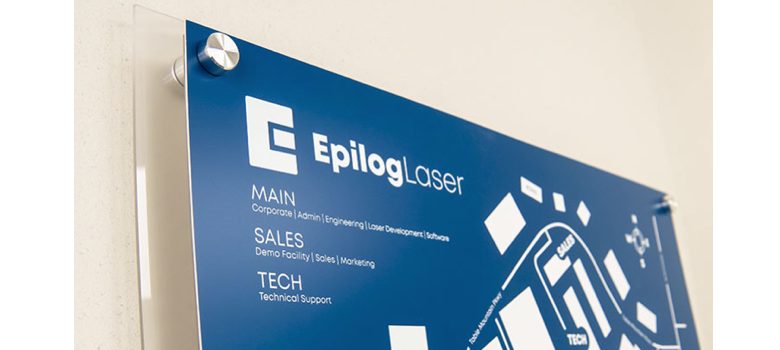 Customers often purchase a laser with one specific or a few specialty applications in mind, such as customizing powder-coated tumblers or engraving photographs. But because laser machines are so versatile, it doesn't take business owners long to tap into new laser applications that not only help their organization, but can also be added to their service offerings. A great example of this is laser engraving building signage. Not only can laser operations with storefronts quickly and easily create their own signage, but they can also offer this service to customers. Operations like banks, hotels, hospitals, and schools are always in need of interior building signage, and that is a great opportunity for engravers to expand their product line. Is laser engraving building signage something you're looking to explore? Check out the project below for laser parameters, materials, and full instructions.
Materials needed:
Plastic (Note: this example uses blue/white core plastic from Rowmark, purchased from Johnson Plastics Plus)
Stand-off kits
Clear/matte plastic for backing
Laser system
We used a Fusion Pro 80w:
Raster: speed 100%; power 40%; 300 DPI
Vector: speed 50%; power 40%; 100 F
Step One: Prepare artwork
Open the design file (download the file here) and modify as necessary. Our file examples include business campus maps, employee-only designation signs, mail pick up instructions, etc.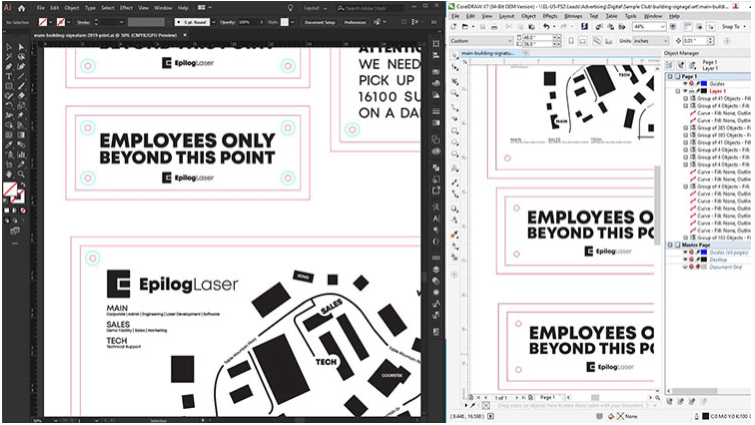 All images courtesy Epilog.
Step Two: Setup
Insert your plastic sheet into the laser. If using a Fusion Pro, drag and drop your artwork where you would like the engraving to take place.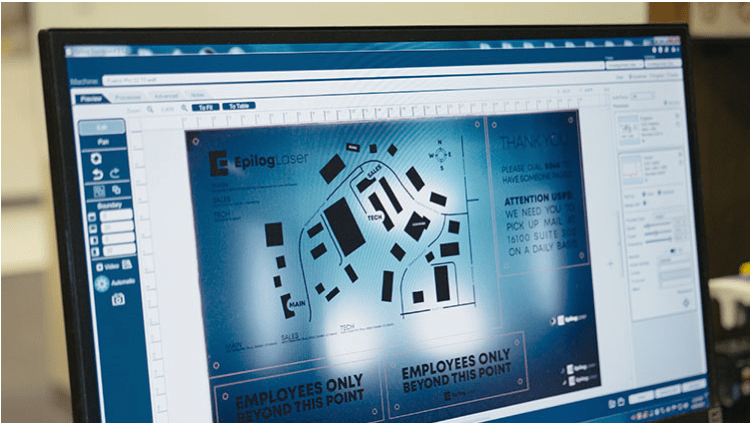 For non-Fusion Pro machines, set your page size to the size of your plastic and lay out the files to engrave where you would like. If you are concerned about placement, you can always draw a vector box around each piece and run only that job with the lid open and the red dot pointer on. This gives you a visual indicator of where each sign will engrave/cut.
Step Three: Send the job to the laser
When you're ready to cut/engrave, remove the box you just drew and send the job to the laser.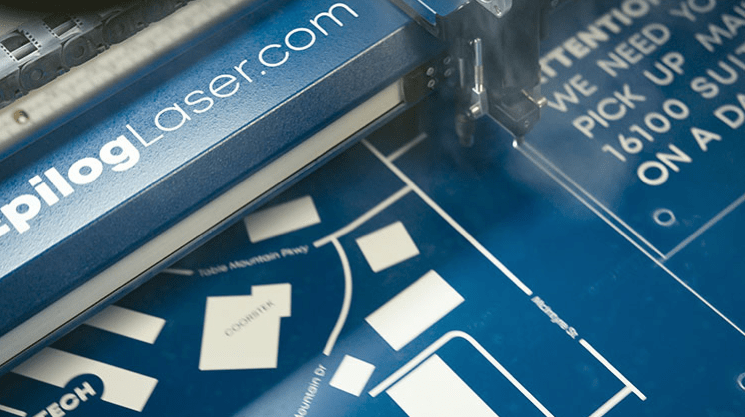 Step Four: Assembly
After you've engraved and cut the colored plastic, cut the clear plastic backing to the necessary size. Use the stand-offs to connect the two pieces and your laser engraved and cut building signage is complete!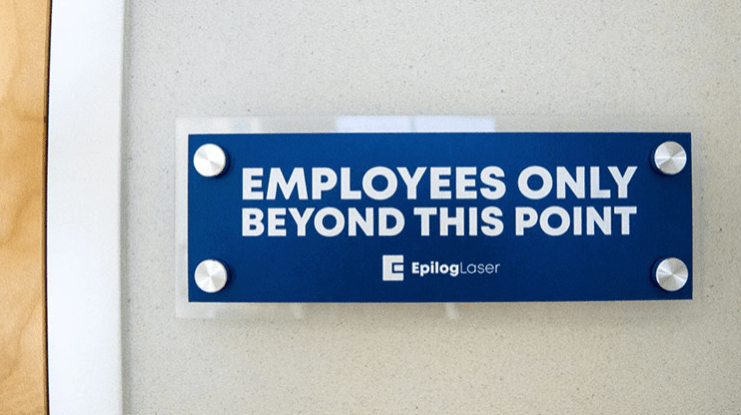 Where can you sell laser engraved signage?
Hotels
Schools
Hospitals
Libraries
Restaurants