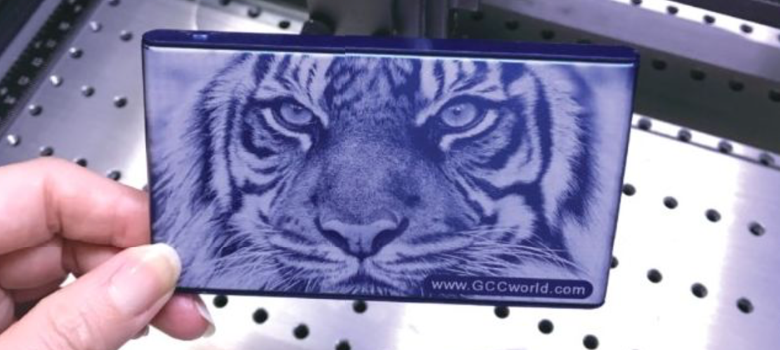 Laser engraving is one popular method used to engrave personalized images/photo-related products, including family portraits, couples' photos, and photos of pets, on metal substrates. A business card holder is a great item to have in your pocket when networking to use as a sample of what your shop is capable of.
Materials Needed:
Metal marking system
Metal business card holder
Settings Used:
Note: This how-to was done using the GCC C180II laser engraver. This is a CO2 30-watt machine. Settings may vary depending on your specific machine. Also note that certain metals require a marking agent such as CerMark. Always check your substrate material before beginning.
2-inch lens
Speed: 70%
Power: 15%
DPI: 300
Step One: Placement
Place the business card holder case on the working table of the laser machine.
Step Two: Focus
Press Autofocus to automatically set the focal distance.
Step Three: Set Parameters
Set up parameters as indicated above. Send the image file to the laser machine.
Step Four: Engrave
Press Start to begin processing. After a minute or so of your laser engraver marking the business card holder, your sample will be complete.
-Devin Huang, GCC