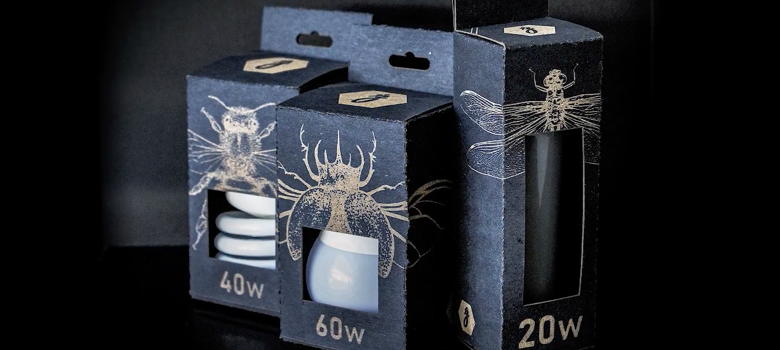 Cardstock is a versatile and popular material to use with a laser, as it can be both cut and engraved. The project used for this example features black cardstock that is engraved and cut to create custom packaging for lightbulbs. By adjusting the speed, power, and frequency settings on the laser, operators can etch text, cut out shapes, and create perfectly perforated lines for easy folding and assembly.
Learn how to complete this project and consider adding laser cut packaging to your product lineup…
Materials Needed:
Cardstock
Glue
Laser system (In this example, a 60-watt Helix is used)
Settings:
Engrave: Raster; Speed: 80 percent; Power: 8 percent
Score: Vector; Speed: 60 percent; Power: 10 percent; 10f
Cut: Vector; Speed: 70 percent; Power: 60 percent; 200f
Step One: Prepare artwork
Download the graphics template and import it into your graphic software. Make adjustments as necessary.
All images courtesy of Epilog Laser.
Step Two: Send to the laser
Send the job to the laser with the correct parameters for your machine wattage.
Step Three: Assemble
Pop the packaging out of the template, then fold and assemble the boxes. Use glue on the inside flap.