Features
Trotec Laser Acquires Engravers Network
Trotec says the acquisition will greatly enhance its ability to serve its existing customers, as well as introducing the company to new ones.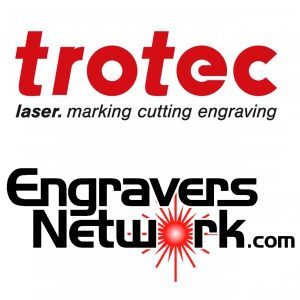 Plymouth, Michigan-based laser maker Trotec Laser announces its acquisition of the assets of Arlington, Texas-based laser distributor Engravers Network. Effective immediately, the acquisition gives the laser manufacturer opportunities to extend its market reach and broaden the services and support for new and existing customers, Trotec says.
Engravers Network is a distributor of lasers and mechanical marking and engraving systems and also provides accessories and supplies, training, technical support and used laser and engraving equipment. Since the business was started in 1985, Engravers Network offers a broad range of solutions and support in the laser industry.
"We are thrilled about this partnership and the benefits it will provide to customers," says Warren Knipple, president at Trotec Laser. "Engravers Network brings valuable experience and knowledge to the table that will broaden our resources so we can provide our customers with the highest quality products, and the best technical, operational, and applications support."
Knipple says that Engravers Network and Trotec are a great match because the two companies share a common vision and approach: to help customers succeed and grow by offering a complete range of products, services, and support.
Trotec plans to maintain the laser distributor's physical locations in Arlington and Houston, where members of the Engravers Network staff will continue to support existing and new customers.
"Joining forces with Trotec allows us to add new capabilities and resources that will enhance the service and support we provide to our customers," says Robert Hensley, president and founder of Engravers Network. "We are looking forward to seeing how this will help grow businesses and create opportunities for our customers."