Features
Trimark Introduces New Vice President and General Manager
Polyconcept North America adds talented and experienced apparel leader to its senior team.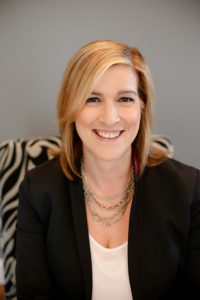 PITTSBURGH, Pa.-Trimark, the apparel division of promotional products supplier Polyconcept North America (PCNA), announces the hire of Kate Boyce as vice president and general manager. Boyce oversees all aspects of Trimark's business in the U.S. and Canada, including product strategy, marketing, sales, and service.
"Kate is an energetic and results-oriented leader with a real passion for apparel," PCNA president David Nicholson says. "Her success in developing and growing brands in the fast-moving retail sector is a tremendous asset to PCNA as we continue to expand our apparel business."
With 20-plus years of apparel industry experience, Boyce most recently held roles at Dick's Sporting Goods, including VP of women's apparel and VP of outdoor apparel and outerwear. During her tenure, she led strategic initiatives to expand the Dick's product portfolio, drive sales, increase margins, and grow market share in the apparel sector. She also managed brand relationships with leading global athletic and outdoor brands and directed the successful launch of several private label apparel collections.
"I am proud to join Trimark, a strong brand with a deep legacy of bringing innovative and retail-inspired active and outerwear to market," Boyce says.  "I look forward to working with the teams at both PCNA and Trimark, leveraging my experience to help to grow the business and build upon the company's position as an industry leader."
For more information, visit www.pcna.com.