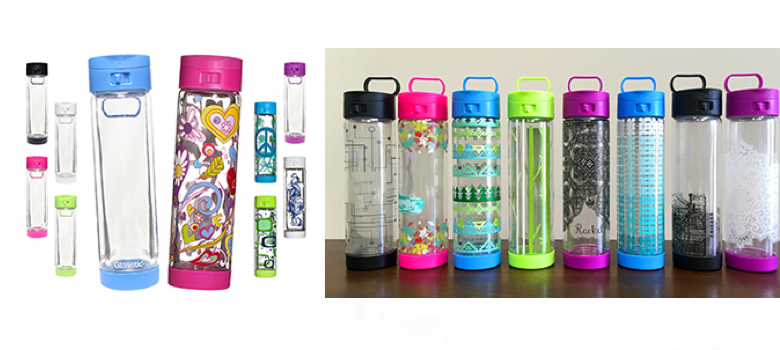 The use of promotional products as an advertising medium proves to increase interest and generate favorable attitudes toward any brand. With the introduction of UV printing into the market, these products can be customized with any logo, in small or large quantities, with unlimited colors.
Stainless-steel tumblers can be customized with corporate logos or branding messages in endless colors using UV printing. The option of rotary printing is also available.
"Glasstic" water bottles are a perfect candidate for UV printing, and both inner and outer bottles can be completely customized using a rotary printer.
USB drives are taking on new shapes, and come in endless styles and varieties as the technology explosion continues.
Bluetooth speakers have become a hot item, offering prime real estate for promotional messages and branding since they are often displayed in high-traffic areas of the home or office.
Power banks have also become a hot item in the promotional products industry. These compact, portable devices are great for keeping electronic devices fully charged while traveling or at the office, all while promoting brand presence.
Phone cases and accessories continue to top the charts as some of the most popular promotional products on the market. They can be customized in full-color, with exciting effects and textures using UV printing.
-Sachelle Thompson, LogoJET