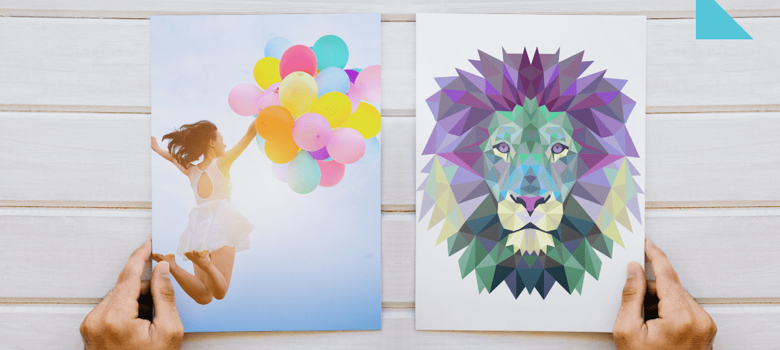 Heat transfer paper is one of the most effective methods for creating high-quality custom T-shirts and garments. It's also incredibly easy to use. Decorators of all backgrounds and experience levels can jump in and start creating products with heat transfer paper.
While printing and pressing with heat transfer paper is straightforward, there are several important things that you should know before you buy your first pack. Knowing these factors and understanding their impact can help ensure you get the right paper — and save you potential headaches and money.
Inkjet vs. laser printer
Heat transfer papers are designed to work with either inkjet or laser printers and are not cross-compatible. So, if you have an inkjet printer, you will need inkjet transfer paper. If you have a laser printer, you will need laser transfer paper.
Color of the garment
This particular question is critical: Are you planning on printing on light shirts or dark garments? What about both? This information is important to know because white- and light-colored fabrics require a different transfer paper than black- and dark-colored fabrics.
The reason for this is that ink and toner rely on a white background to be visible and produce accurate color reproduction. On dark backgrounds, ink and toner become translucent and are hardly visible. Therefore, transfer papers for darks have a white backing or coating underneath your print, allowing for accurate, vivid colors. On the other hand, transfer papers for lights have only a clear transfer layer that carries the design to the garment.
Type of artwork
Are you looking to print photos with a high level of detail, or does your artwork better resemble vector-style graphics? Vector graphics are the most common style of artwork to print using heat transfer paper. Virtually all heat transfer papers do a great job printing vectors.
When printing photos, keep in mind that you're slightly more limited in which heat transfer paper you can use. With photos, your best bet is inkjet transfer paper for lights. Inkjet printers can print a full range of colors, which is ideal for realistic, high-quality photos. Inkjet transfer paper for darks will work, but they come with a small caveat. Inkjet transfer paper for darks is comprised of an opaque, white coating that is thick, meaning you will be able to feel that layer once the image is transferred to the shirt. Laser transfer paper is more difficult for photos because standard laser printers are manufactured to achieve bold colors. Only with a more advanced laser printer that also utilizes white toner can you print the broad range of colors you need for photos with a lot of detail.