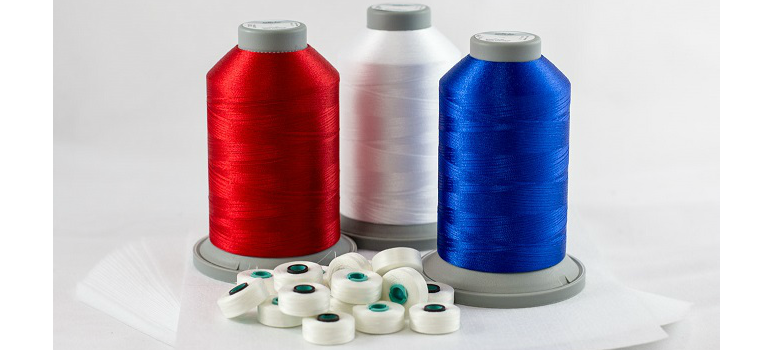 While apparel is one of the most common goods decorators seek out in the Made-in-USA category, Chris Meyers, Hab+Dash by Fil-Tec, points out why embroiderers can also benefit from seeking out American-made goods for their customers' jobs.
Consistency: USA-made embroidery supplies offer key components like uniform colors and consistent thread friction which ultimately helps produce optimum stitch formation. "Consistency of product allows the sewing operator to spend more time sewing and less time making adjustments, not to mention a higher-quality finished product," explains Meyers.
Higher Standards: Similar to American-made apparel, domestic embroidery supply manufacturers are held to a higher quality standard. "Our biggest challenge is to continuously improve product quality and productivity," adds Meyers.
Automation Benefits: In contrast to prior decades, embroiderers now have more options for affordable domestic supplies and equipment. "With the advent of smart, affordable automation, labor costs as a percentage of total manufacturing costs have declined to the point that most manufacturers in the USA are no longer at a significant cost disadvantage," Meyers stresses.