Features
The UK's CMYUK Adds Digital Textile Manager
Brett Platt has watched the evolution of textile printing throughout his entire two-plus-decade career.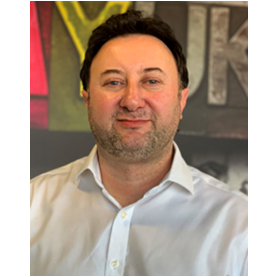 CMYUK, a UK-based distributor of wide-format supplies and equipment, names textile printing veteran Brett Platt as its new digital textile manager.
Platt will be working alongside CMYUK's consumables commercial director, Michael Crook, establishing an R&D infrastructure that will bring new fabrics to market.
CMYUK says the new position reflects the significant investment it is making in digital textiles across soft signage, home décor and fashion markets. With more than 20 years of experience across every element of textiles, Platt is unique in his skillset and in this new role he promises to bring something special to the UK market that doesn't currently exist.
Platt studied textile design in school and has worked in the industry from the time it evolved from conventional screen printing to where it is today. He says that at one point during his career, he personally oversaw a project where he and others tested and developed one of the first wide-format digital printers using pigment inks, developed jointly by DuPont and VUTEk.  In all he has more than two decades experience working with textiles in one form or another.
He says it's an exciting time to be in textile printing, given all the technological advances with the printers and the declining price of digital inks. Also, with more customers asking for print-on-demand orders, that means that for some jobs the smaller print shops can be just as cost-effective in their production as the huge mass merchandise print houses in places such as China and Pakistan.
His goal at CMYUK, he says, is to help the company "position ourselves as the leading UK provider of digital textile printing equipment and associated technologies, with an expansive digital textile material range that will enable customers to emulate the quality and feel enjoyed from traditionally produced products. The industry-renowned facility we have in Shrewsbury is unparalleled in developing and supporting customers to implement new technologies into production, showcasing best-in-class digital textile technologies that will perfectly deliver to the new market dynamics. We are poised to deliver a customer resource that doesn't currently exist in the UK."