Features
The St Regis Group Announces Partnership with Kor
With the partnership, a slew of drinkware products are now available from St Regis Group.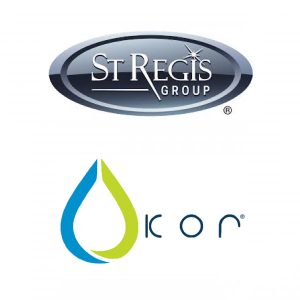 Illinois-based supplier St Regis Group announces a partnership with Kor, a manufacturer of reusable and filtered water bottles, and will now provide Kor products on its site.
"As the exclusive supplier of Kor-branded drinkware in North America, the St Regis group is poised to benefit from the partnership as the Kor brand is synonymous with great tasting water," states Guy Malk, CMO of the St Regis Group.
St Regis Group and Kor were introduced through discussions with a third party. Talks between the two companies began in early December of last year. Several meetings were held to form a partnership agreement.
The products slowly began appearing on St Regis Group's website before launching the entire line of drinkware products, which includes reusable water bottles, reusable filtered water bottles, and a counter-top water filtration system. "The waterfall carafe filtration system fits perfectly with our line of barware and drinkware products," Malk says.
St Regis Group will continue to work with Kor to ensure its range of products include the newest and more functional designs available as it is introduced to the market.
Customers can now shop for Kor's drinkware collection on the St Regis Group website.