Features
The Roadshow Heads to Baltimore
The dynamic June 14 event is filled with education, information, innovation, and inspiration.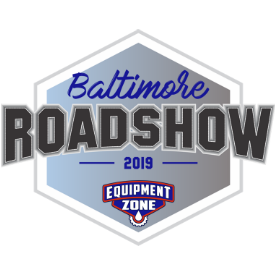 FRANKLIN LAKES, N.J.-The next stop for the Equipment Zone Roadshow is Baltimore, Maryland on Friday, June 14.
The company says the purpose of the event is to "bring the next level of solutions in apparel decoration and sign applications" to producers. The Roadshow is designed specifically for business owners and entrepreneurs who want to add digital printing technology to their offerings. Direct-to-garment, dye-sublimation, and solvent inkjet technologies will be onsite for up close demos.
"We know printers and business owners are faced with an ongoing challenge to grow their business in the face of new and competing technologies, changing market dynamics and shifting customer expectations," Jay Busselle, Equipment Zone's marketing director, says. "We have assembled the Epson printing dream team and created an event to show you how to adapt and thrive in converging markets. Our event is designed to be 50% classroom style and 50% on your feet, engaged with our trainers and technicians who will demonstrate the printing processes, and answer your questions live."
According to the company, the dynamic event is filled with education and inspiration.
Planned topics include:
DTG Printing is Revolutionary & Profitable
What About Graphics & Platens
Why Dye-Sub is So Popular and New Sublimation Trends
Solvent Printing Your Way to the Bank
Social Media Marketing Strategies for Printers
The event starts at 9:30 a.m. and goes until 4 p.m. at the Hilton Baltimore BWI Airport Hotel located at 1739 West Nursery Road in Linthicum, Maryland. Attendees can expect coffee, lunch, and raffles.
The Equipment Zone Roadshow is free; however, registration is required.