Features
The Right Film Will Get You Out of A Rough Spot
It is possible to install bright, long-lasting vinyl graphics on brick, stucco or concrete walls
From brick walls to the concrete walls of parking structures and new construction projects, there's no shortage of surfaces that seem like they'd be impossible hosts for long-term vinyl signage.
Luckily, ever-improving substrate technology has produced a series of printable rough-surface vinyl products that offer years and years of virtually weatherproof advertising and informational signage for your clients.
Installation, as you might guess, can still be a challenge, and the experts we spoke with say that a consultative approach with product providers and some careful site preparation can help make the job a little easier, and produce longer-lasting results.
Louie Calma, a technical sales specialist with Arlon Graphics LLC, sayz that the secret to great rough-surface jobs is planning-lots and lots of planning.
"We like to work with clients so they have realistic expectations for their projects, so we send out a one-page questionnaire to help narrow down our product recommendations," Calma says. "Some factors are just simply impossible to deal with, but we have suggestions that can help with both long-term durability and clean removal, as well."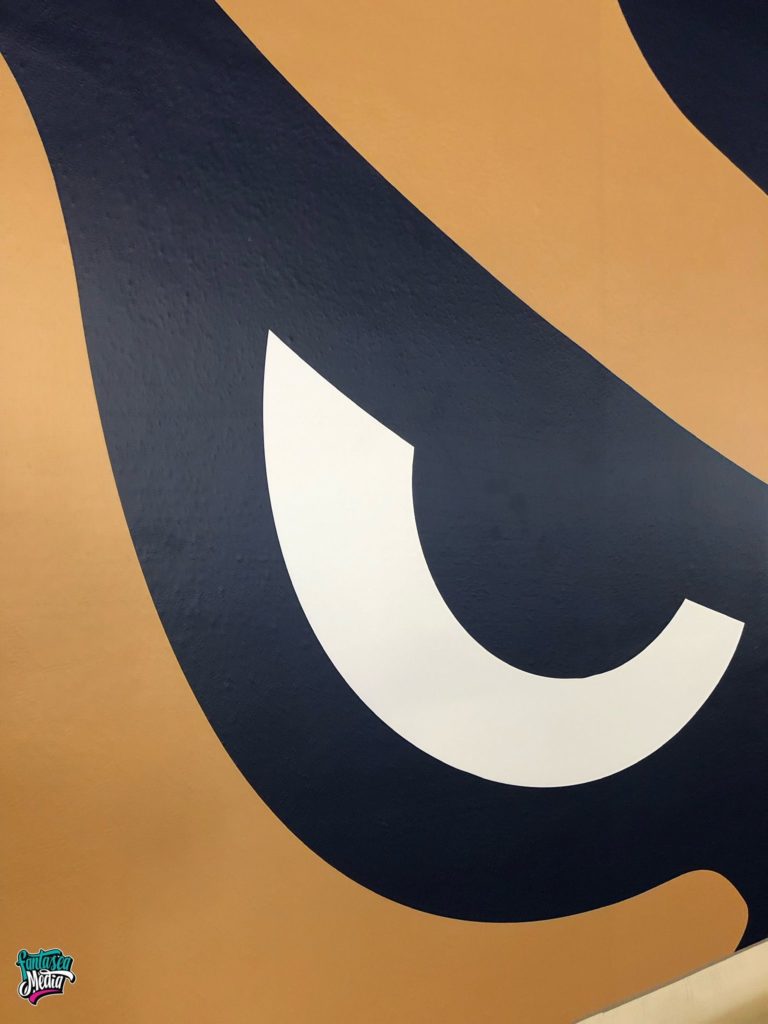 DPF films are suitable for hard outdoor surfaces, with high- and ultra-tack calendared films designed for smoother walls and a conformable cast film better suited for more difficult jobs.
"If you're dealing with stucco, it's almost impossible to install and remove without damage, so we'd recommend a high-tack product with more texture conformability, or the cast for a print-like finish," Calma says.
Surface prep is particularly important when doing a rough surface job, especially if you've been tasked with an older building and weather-worn brick walls, he explains.
"For unpainted raw brick, block or stone wall surfaces, it's not a bad idea to go in a week in advance and pressure wash the surface to remove any excessive environmental contaminants that can build up on the porous surface over time," says Josh Culverhouse, graphic innovations market manager with ORAFOL Americas. 
As well, any freshly-painted brick, stone, or stucco surfaces need ample time to cure, which could take between three and 12 weeks, he adds. "It's up to the installer to perform compatibility testing prior to producing and completing the installation, which can typically occur during the primary or secondary site surveys."
Calma says installers also have to be creative in getting their graphics crew to match stretch with seams and edges compatible with the type of rough surface being covered.
Actual installation can be tricky, and installers should be prepared for a time-consuming project.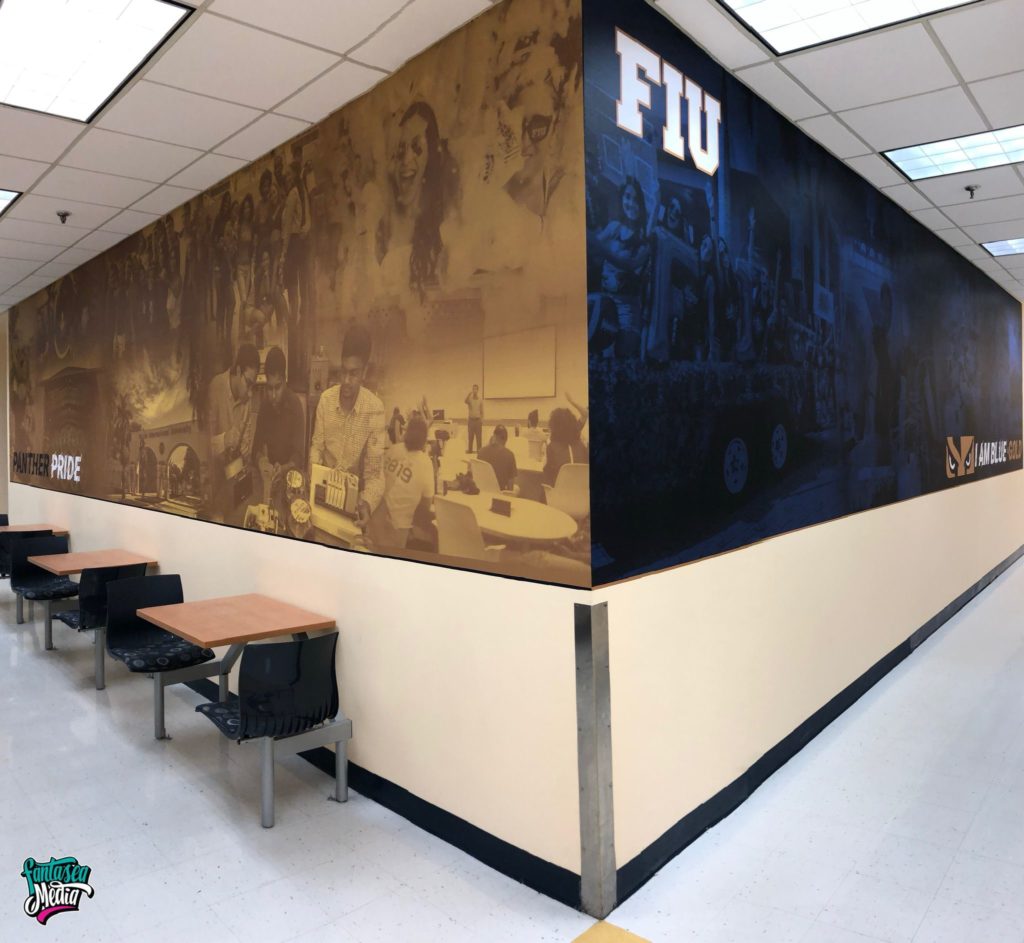 He adds, "We suggest overlapping each stroke, which certainly adds a lot of time, it's all pretty labor-intensive. You need to find a way to line up those images, and you're going to be out in the sun doing it, too."
Culverhouse also recommends thinking strategically while timing a job.
"Check the weather forecast to know whether or not the wall has taken on any moisture for several days leading up to the install," he says. "Make sure your client is flexible regarding the installation date, as these installs really hinge on having nice, dry weather leading up to and on the install date."
Micah Causey, VP of business development with FloorSignage LLC,  says that his company's AlumiGraphics Smooth, a foil-based film with a print-receptive surface and pressure-sensitive adhesive backing, is another clever alternative for those looking to get a bright install that will last a long time.
"The material also has a balance of dimensional stability that makes it easy to handle during installation yet pliable so that it can conform to textured surfaces, resulting in a 'painted-on' appearance," he says.
Like other products designed for projects that often cover the entire sides of buildings, AlumiGraphics Smooth comes in roll sizes as large as 53″ X 150″. Causey says the material's unique properties means it is repositionable during installation and can also be overlapped for tiling while doing large mural projects.
"We suggest that designers strategically align the seams along blank or busy areas where alignment is less critical," he adds. "Since there are many variations in the type and size of bricks and tiles and the size and depth of grout lines, each installation on brick or block surfaces may require a slightly different method."
Causey's biggest advice is to make sure not to span the material between bricks, which can allow moisture to get behind the graphics and break down the adhesive; he suggests slicing the material in those gaps and essentially wrapping the individual bricks for a better fit, using a roller to compress all of the flat surface areas.
Removal can be even more of a challenge, as most permanent graphics, in this case, tend to be permanent, Calma says, though many will come off in pieces if they are not painted or wrapped over again.
Warrantied lifespans of the various products can be quite extensive, as well, provided the installer has done a good job in the first place. AlumiGraphics has a minimum life expectancy of two years when printed with solvent inks, and more than five years using UV inks, even without an overlaminate. ORAFOL's Orajet substrates have a lifespan of five to eight years, and the thickest of Arlon's products come with a seven-year warranty (or six months to a single year if installed on masonry surfaces, given the risks of moisture, Bui adds).
Given the complexity of rough surface jobs, all three manufacturers are happy to provide personalized recommendations regarding tools, products and installation tips, with online videos available to help guide first-timers.