Features
THE NBM SHOW is On Its Way to the Lone Star State
This will be the only Texas stop for THE NBM SHOW's 2020 tour.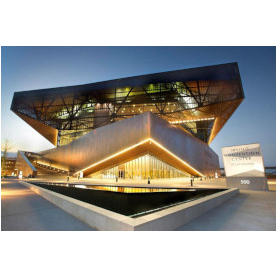 THE NBM SHOW is coming to Irving, Texas, Thursday-Saturday, March 12-14, 2020, and registration is now open.
The second stop on THE NBM SHOW's 2020 tour, the event will be held at the Irving Convention Center, located in the Las Colinas area. The event brings together companies and attendees served by Broomfield, Colorado-based National Business Media's three graphics-related publications: SDG, Printwear and A&E. Join manufacturers and suppliers from the sign and digital graphics, awards and engraving and apparel decorating industries for networking, viewing the latest products and technologies, meeting directly with manufacturers and their representatives and-importantly-learning, as numerous training in the hall and training in the classroom sessions are scheduled at all of THE NBM SHOWs.
Admission is free through March 11, and after that it is $25 to attend.
Click here to register and we'll see you in Texas!