Features
THE NBM SHOW Heads to Charlotte
The final stop of the 2019 tour of THE NBM SHOW is coming up.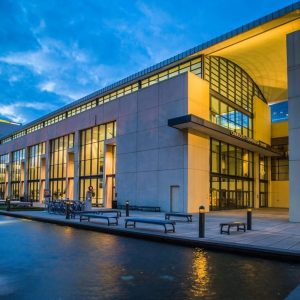 THE NBM SHOW heads to Charlotte, North Carolina for the final stop of its 2019 tour on November 8-9. The Charlotte Convention Center will host the cross-industry experience for producers in the awards and engraving, garment decorating, and sign and digital graphics markets.
The two-day show provides business owners and hobbyists the opportunity to expand their knowledge as well as grow connections with industry suppliers and other attendees.
Registration to THE NBM SHOW, which is free until November 7, includes entrance to the exhibit hall for two days, unlimited training by exhibitors, access to the Recognized Professional Program, and admission to the After Hours networking event on Friday, November 8 at the Hilton Charlotte City Center in the Charlotte Mecklenburg Ballroom. In addition to those opportunities, decorators have the chance to win $500 in Buyer Bucks each day of the show.
If registering after November 7, the cost is $25 per event registration.