Features
The National Council of Textile Organizations Names Two New Hires
The National Council of Textile Organizations announces two new hires-Kristi Ellis and Donald Vavala.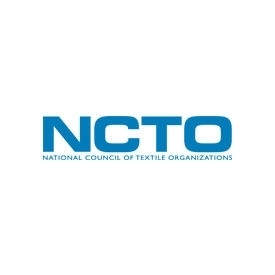 WASHINGTON, D.C.-The National Council of Textile Organizations (NCTO)-a trade association that represents domestic textile manufacturers, including artificial and synthetic filament and fiber producers-announces the appointment of Kristi Ellis as the new vice president of communications, effective April 29. Additionally, the organization names Donald Vavala as the director of regulatory and technical affairs, effective May 2019.
As VP of communications, Ellis takes charge of developing, overseeing, and implementing a communications strategy for the association, as well as the domestic textile industry as a whole. Ellis brings 24 years of manufacturing and international trade reporting experience with leading publications such as Women's Wear Daily and S&P Global Market Intelligence. A large part of her career, which includes nearly 10 years as Washington Bureau Chief for Women's Wear Daily, has been spent reporting on textile trade policy matters.
As NCTO's director of regulatory and technical affairs, Vavala supports all association activities related to federal government procurement and industry regulatory matters. Vavala comes to NCTO after 31 years at W.L. Gore, a NCTO member organization, where he most recently held the position of director of military government affairs. He succeeds Hardy Poole.
The onboarding of Ellis and Vavala coincides with the arrival of Kimberly Glas as NCTO's president and CEO, effective April 29. Regarding the two new hires, Glas states, "I am excited Kristi and Don are joining the NCTO team at this important time. They both have significant experience with the textile industry and a wealth of knowledge specific to their new roles. Most importantly, both have shown a strong commitment to the success of the domestic textile industry. We are very fortunate to have them join the organization in these pivotal leadership roles. NCTO's membership will be well served by these important staff additions."
For more information on NCTO, visit http://www.ncto.org