Features
The Mosaica Group Announces Partnership with Gravograph
The company now distributes products from Gravograph.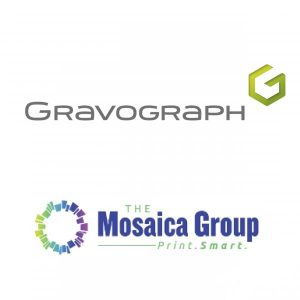 The Mosaica Group, a national distributor of dye-sublimation and wide-format printing processes, announces a partnership with Gravograph, part of the Gravotech Group. The partnership allows The Mosaica Group to distribute Gravotech's products, including rotary and laser engravers, along with engraving materials throughout the U.S. The Mosaica Group has already begun distributing Gravotech products.
The partnership is a result of Gravograph's recent partnership with Mimaki, announced this past April. The Mosaica Group has been a Mimaki distributor for a number of years.
Clients can expect an enhanced portfolio from the Mosaica Group, including engraving and laser devices. Gravograph's product line and Mimaki's portfolio is now integrated with bundling or package options between Mimaki and Gravograph.
"I'm excited to be able to offer the Gravograph product line to our clients," states Randy Peters, president and CEO of The Mosaica Group. "As our clients look at ways to enhance their capabilities, we can make bundle or package recommendations that offer significant savings for investing in both Mimaki equipment and the Gravograph product line."
For more information, visit printmosaica.com or gravograph.us.com.