Features
The Fundamentals of Sign Financing
Be sure to introduce the idea to clients early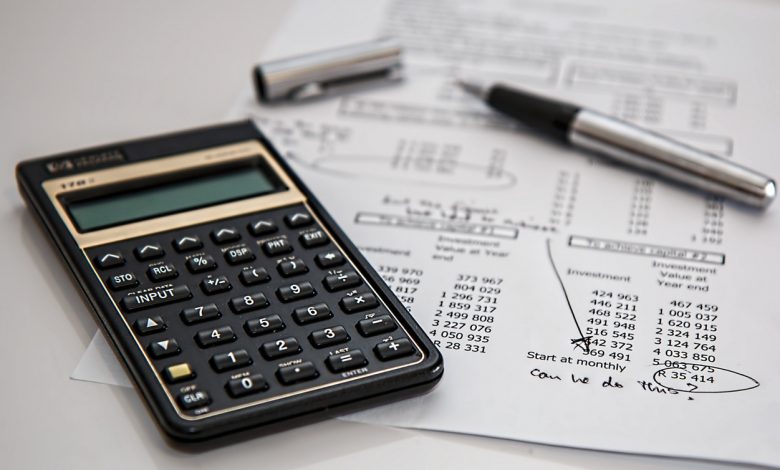 Like any other construction project, companies must sometimes finance their bigger sign projects.
The key is for sign shops to introduce the topic of financing early in the buying process, says Jon McBride, vice president of sales for Alliance Funding Group in New Hampshire.
"You don't want to get down the road and have the end customer say, 'This is great, but I don't have the money to pay for it,'" he says. "That's a lot of wasted time for the sign shop."
McBride's company likes to partner with sign shops by becoming an extension of their sales team.
"We don't like being a roadblock or a bump in the road down the road. We are looking to help them drive revenue and drive the sale as well," he explans.
By working together with a finance company, sign shops can more easily interest potential clients in their offerings because they can get a quote out quickly and show them the many options for financing that are available.
"Sometimes you do have to get creative and figure out solutions, but with Alliance, we are not bank owned, we are independently owned and operated so if it makes sense, there's ways we can find a solution on how to get it done," says McBride.
Like other types of financing, Alliance asks its prospective clients to complete a loan application and provide bank statements so the company can gauge their creditworthiness.
McBride says it is important for Alliance to be involved in some of these smaller financing transactions because eventually, these organizations will get more revenue and more traffic and "will want to expand and grow their business and hopefully myself or anyone else in the financing world can help them, to assist them in that expansion."
The process of getting financing for a sign project is very similar to that of buying a piece of equipment but there's also unsecured working capital solutions as well, McBride points out.
For something like a vehicle wrap, a client could get unsecured financing that is for a shorter term. Unsecured means there is nothing backing that note. No collateral.
"It is a riskier note," he says, but there's very limited documentation needed for that, just the most recent three months of bank statements and a credit application.
By partnering with a finance company, sign shops are more likely to keep their customers, especially if they ask what is available for financing or payment options.
When a shop says they don't have financing or payment options, the client is likely to go find another sign shop that offers that option.
"For the sign shop, it is just getting involved or getting a financing option or quote out there early on and including it on every transaction or quote they put out there," he says. "It will help increase conversions and will increase the size of the job as well because now instead of $25,000, the end customer is looking at it and saying I could pay $495 a month for five years. They can justify that into their budget."
Jay Driscoll, regional sales manager for Geneva Capital in Alexandria, Minnesota, says his company specializes in financing signs.
"By partnering with someone like me, I understand collateral, understand the process and should be able to be pretty aggressive in financing it," he says.
Geneva Capital offers both lease to own and finance options.
"We do offer things like no payments for the first three months, which gives a sign time to be ordered and installed before they need to start payments," he says. "The process for ordering a sign, from order to install is eight to 12 weeks."
The typical loan on a sign project is three to five years, depending on the type of sign it is, the buyer's personal credit, how long they have been in business and what they are looking for.
Geneva Capital asks applicants to fill out a one-page credit application and turn over a few bank statements. Approval usually comes within half a day.
"If a customer is approved, we give them the terms if they move forward. We send the lease documents to the customer to sign, either paper or electronic documents. The customer signs and returns those and we issue a purchase order to the sign shop and give them a 50% deposit. Once the sign is installed, they sign an acceptance agreement and we give the shop the remaining balance."
Geneva likes to support its partners in the sign industry by offering custom credit applications with the sign shop logo on them. It also has a phone app that has quoting tools in it.
"Sign financing is really a niche thing. It is something that not every customer will take advantage of, but it gives the sign shop another tool in their tool belt to help get the deals closed," Driscoll says.
Greg Bourdon, vice president, business capital, at CIT, says he finds the sign industry fascinating. "It is fun to hear people's stories as they build their business."
He says the most important thing to discuss with any potential customer is their budget for the project, which helps the shop figure out a solution for their needs.
When talking about their budget, that is the perfect time to bring up financing options or payment plans.
"By offering customers finance options, it grows the average ticket size, grows the sales volumes and gives the customer more buying power," Bourdon explains. "Ultimately customers that finance come back to do business with the original vendor more frequently."
The customer may finance a sign over 24 months and at the end of that period, may decide to rebrand or buy additional signage for another location.
"It sets that clock. They've finished this agreement, maybe it is time to consider what they are going to buy next," Bourdon says.
Craig Colling, senior vice president of sales for Ascentium Capital LLC, says that many sign shops don't see sign financing as something they need to offer to all their customers. Instead they view it as a one-off solution.
Ascentium explains the many benefits of offering financing to clients, including increased sales, increased transaction sizes, decreased sales lead-time and incentive-based financing programs.
"Ascentium believes that focusing on the customer's cash flow—increased revenues and/or decreased costs—is integral to financing options," Colling says.
His company offers several financing structures like $0 down, three to six-month deferred payments and lease and rental solutions.
"Ascentium Capital takes a consultative approach to guide sign shop owners on how to create and execute financing from the start of the application process. In addition, Ascentium Capital can typically approve and fund a transaction up to $250,000 in less than 24 hours whereas traditional banks may take weeks," he says.
Some clients may want to pay cash or use a credit card to pay for their signage. Bank financing or third-party financing are also options.
"Cash and credit card purchases may seem advantageous, but it is important to compare cash outlay today versus future cash flow to avoid having future financial distress. Using a credit card is a simple payment method but depending on the card terms, it may affect a borrower's consumer credit rating along with paying high interest rates," Colling says.
Businesses that seek collateral-based financing for their sign don't have to worry about that debt being reported to credit bureaus. It also allows businesses to keep their bank credit lines open for other items they might need in the future to run and grow their business.