Features
The Email Marketing Guide for E-Commerce Business
An effective email marketing campaign can increase sales and drive engagement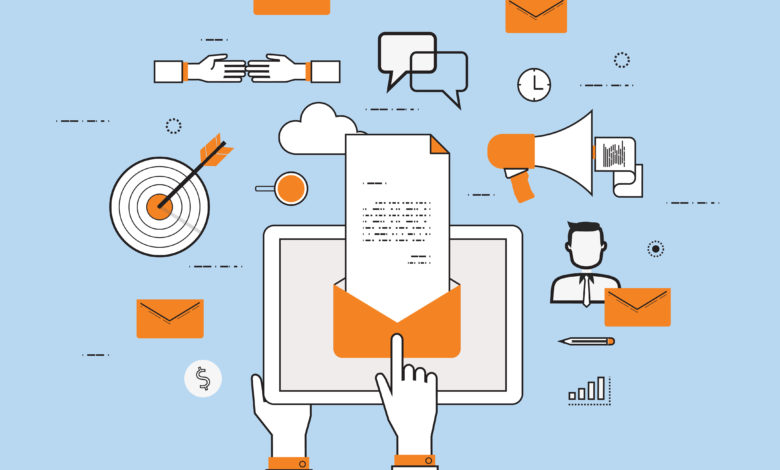 Email might not be the flashiest platform, but it still offers one of the highest ROI among all marketing channels. An effective email marketing campaign can increase your small business's sales and drive engagement with each customer.
Refining your email marketing practices is an ongoing process, but you can make immediate improvements with a few small changes. This guide will help you optimize your content and implement the best practices for email marketing.
INVEST IN AN EMAIL MARKETING SOLUTION
Even relatively small businesses often send hundreds or even thousands of emails per week, and it's nearly impossible to effectively manage your contact list without an email marketing application. Every major solution offers scaled pricing based on your list size or email volume, so you can get the features you need without breaking the bank.
Each marketing tool offers its own unique benefits, so consider signing up for a free trial before making a long-term commitment. Consider whether an email marketing solution is enough-if you're planning to advertise on multiple channels, an application designed for omnichannel or multichannel marketing is more likely to fit your needs.
Downloading an email marketing solution is one of the best email marketing practices to employ. Businesses that send emails manually are at a significant disadvantage compared to those that use automation software, so investing in a digital solution is the most important email marketing tip for small businesses.
USE AUTOMATION WORKFLOWS
Email automation services make it easy to set up emails in response to certain triggers. Marketing workflows help you send the right messages to the right users at the right time.
Welcome Sequences
Welcome sequences are one of the most effective workflows, promoting customer engagement and providing more information about the brand. Tell them a story about your business and let them know what makes you unique.
Many businesses offer limited-time discounts to new users in order to bring them back to their online e-commerce platform. Eight out of 10 e-commerce customers expect this email, so this is one of the most important automation workflows.
Cart Abandonment
In addition to new readers, users who abandon carts on your web store are among the most valuable leads. Cart abandonment workflows remind customers of the item they were interested in and give them a second chance to make the purchase.
After a first email sent within an hour or two of their visit, don't contact them again until the next day. Finally, wait a few more days before offering a discount to give them an even better deal.
Online customers leave the majority of carts without buying anything, so cart abandonment workflows can be a great new source of revenue. They lead to the highest order rate of any automation workflow.
Re-Engagement
Reactivation or re-engagement emails target users who haven't been opening your messages or buying anything. Adding this workflow to your email marketing strategies is one of the top ways to promote user retention.
You're always more likely to convert an existing customer than a new one, making re-engagement emails one of the most efficient workflows. Their likelihood of returning will only decrease over time, so don't wait too long before sending a reminder.
EMAIL MARKETING ANALYTICS
The ability to test your email marketing results is one of the main advantages of a marketing automation application. A/B testing different images, discount signs ($ or %), greetings, and more will help you make continual improvements to your practices.
The subject line is your best chance to catch each reader's attention, so you should put more testing into the subject than any other element. Over time, you'll start to see what your audience connects with and which tactics you can leave behind.
Keep It Simple
You might think that adding more detail will bring attention to your messages, but the truth is that most people don't read all of an email's text. Your readers are much more likely to skim your content for the main points than they are to read the entire thing closely.
Most emails should include a single column of text that's short enough to read quickly on a mobile device. Use clear headings and subheadings to separate sections and make the message easy for readers to understand. Preview each email on a phone, computer, and tablet to make sure it can be read on all devices.
Include the call to action in the subject line to catch their eye, then mention it again near the end of the email. Limit each message to a single offer or discount, and use large buttons to drive traffic on your target link.
Developing innovative and engaging email marketing campaigns isn't easy, but these tips will help you avoid common mistakes and improve your brand positioning. Remember to test as many different things as possible to identify trends in your results and adjust accordingly.