Features
The Difference a Pretreat Makes
Are you on team pretreat? Consider these factors!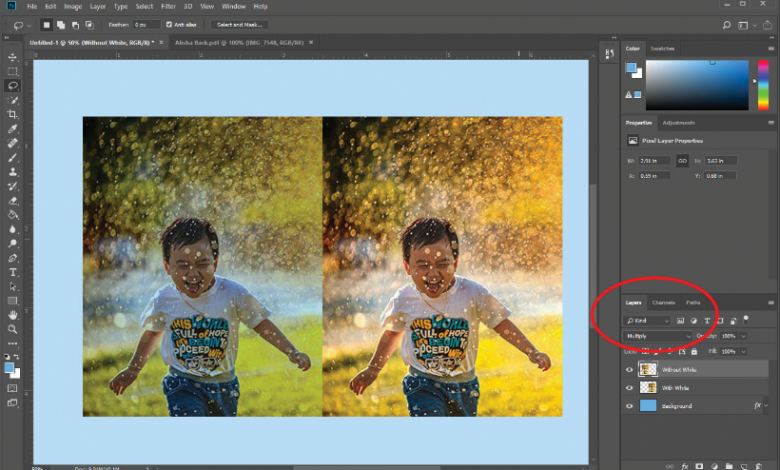 You may have heard people talking about pretreating 100% cotton garments when not using white ink. This mindset was unheard of in times past. Why go through the pretreating process if you don't have to? This thought process was my position on it for many years, even though I knew the print quality was better. But, over time, I began to transition over to team pretreat. The main reason for my transition was to retain the integrity of the colors.
A light garment pretreatment allows the ink to sit on the surface of the garment and not bleed into itself. If you do not pretreat light garments, the cotton will absorb the ink and create more of a mottled effect. This absorption will tend to shift your color to a different hue as well as bleed into other colors.
Light garment pretreatment will brighten your colors and darken your blacks. It will yield a smoother, more accurate color print, and it will also increase your durability in the wash.
Often, a simple misting of light garment pretreatment and a quick 10-second press will achieve amazing results. But always check with the manufacturer, because not all direct-to-garment (DTG) inks can be printed on pretreatment when not using white ink.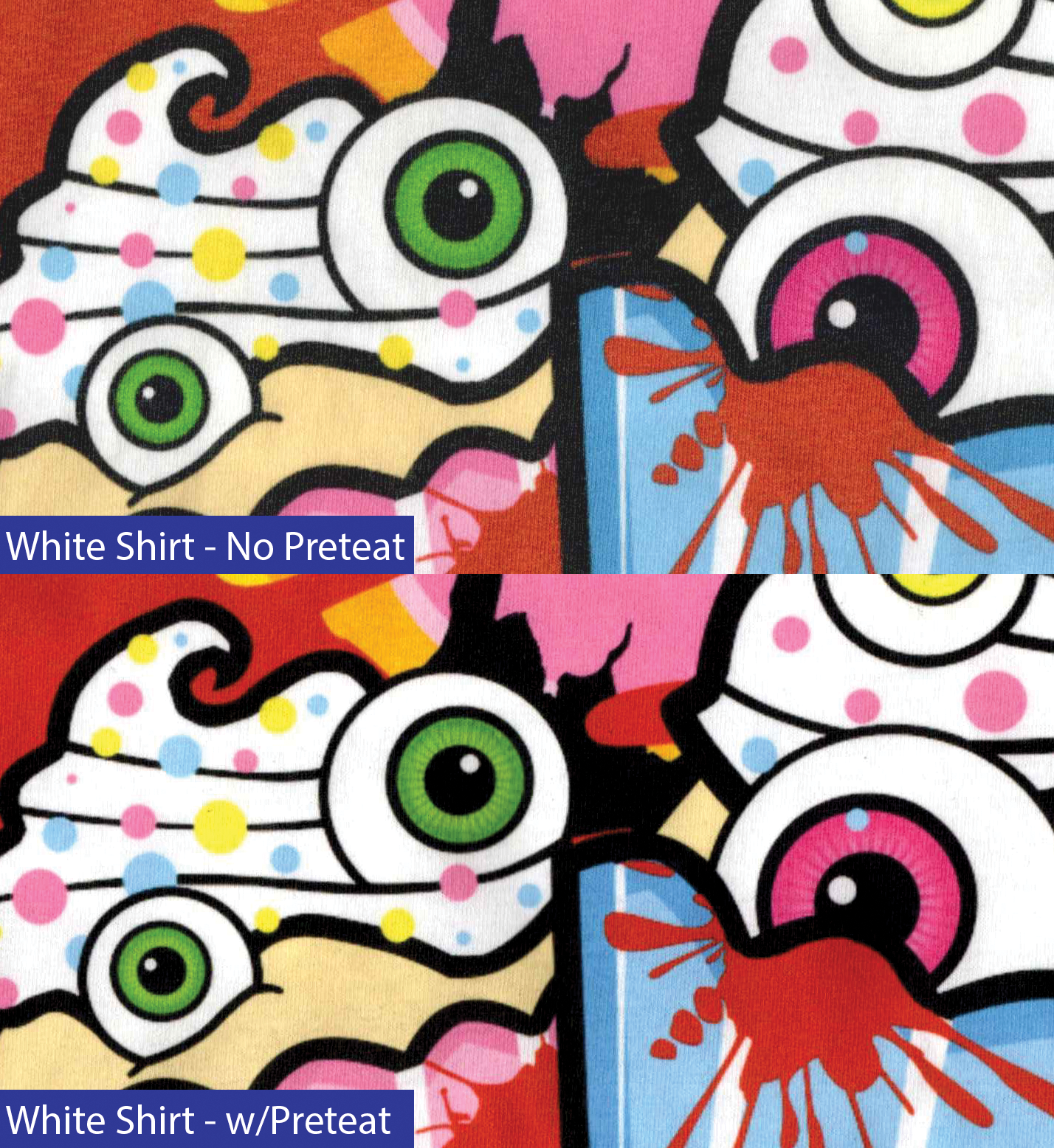 (Image courtesy ColDesi)
Now, let's try to break down the confusion behind the "other" types of pretreatments. Not all pretreatments are created equal, so I'll attempt to explain the commonalities I've seen among the latest formulations.
Dark garment pretreat: Most standard dark garment pretreatment can be used to print 100% cotton, 50/50 blends, some tri-blends, and natural fibers.
Light garment pretreat: Typically used when not printing white ink on 100% cotton, blends, and 100% polyester.
Polyester pretreat: Polyester pretreat was mainly for printing on 100% polyester without white ink. Some of the latest dark garment pretreatment can be used on 100% dark polyester garments. However, there's still quite a bit of a workaround involved, which reduces your productivity.
Recent developments give you the option of printing on 100% dark polyester while using white ink without the slowdown in productivity. These new developments are worth exploring, but you may need an ink change for better results.
Ink change is always an area of concern because the ink is the "lifeblood" of the printer. If the ink performs well, your printer will perform well. If it doesn't, well, we know the answer to that.
Various substrates: Now, what about glass, plastic, wood, and metal? To print on these items and more, the best product to use is called an IRC (inkjet receptive coating). The IRC is rolled on the substrate with a brush, air dried, then a second coating is applied.
When printing on hard substrates, you want to reduce the amount of ink your printer uses due to the ink sitting on the surface and not absorbing into the material. Afterward, for more protection, you may also want to add a clear protective coating.
DTG printing on 100% cotton is always ideal. But, DTG equipment is moving beyond its original limitations. Improved ink and the pretreatments available are opening up the possibilities of what digital equipment can do.
With extensive testing, finding the right combination is the key to your direct-to-garment printing success.