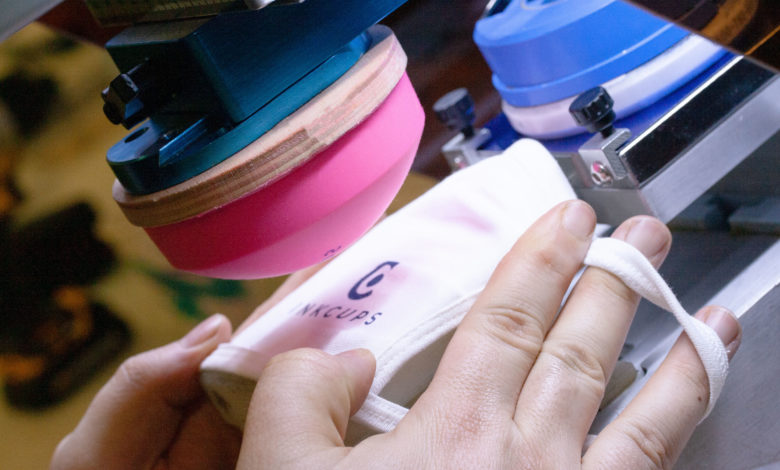 Now that many schools, stores, and restaurants have reopened and sporting events and other similar activities are slowly resuming, face masks or coverings are required in a lot of spaces. According to the Pew Research Center, more than eight in 10 U.S. adults (85%) say they have worn a facial covering or mask either all or most of the time while in public.
With the global face mask market expected to increase to $50 billion by 2025, the printing industry segment that can meet this demand will also grow exponentially. Most printing businesses have already begun to retool their operations to address this market opportunity.
A face mask is defined by the U.S. Food and Drug Administration as a form of "personal protective equipment that is used to protect the wearer from airborne particles and from liquid contaminating the face," commonly in the form of N95 respirators or surgical masks worn by healthcare professionals. The general public uses facial coverings, typically made of polyester or cotton. Since face masks and face coverings are now the norm, there has been a rise in personalizing and decorating these items. Businesses may personalize masks with logos to give to employees, or a small event may offer face masks with promotional advertising to showcase sponsors. All in all, companies are adapting to use these masks for their business messaging.
There are three primary forms of printing to design and customize face masks and coverings: pad printing, digital inkjet printing, and sublimation.
Pad printing is perhaps the most flexible printing method out of the three. This printing style enables a company to quickly reproduce one or two colors with images up to 5.5″ in diameter. Additionally, pad printing is well suited for any substrate, from cotton to polyester to plastic. This method is especially favorable when the product's composition may not be very clear from the label. There are many inks and possible combinations of hardeners and solvents to allow a pad printing print to adhere to practically any substrate. Most of these machines can print roughly 1,200 masks per hour at less than a penny per piece.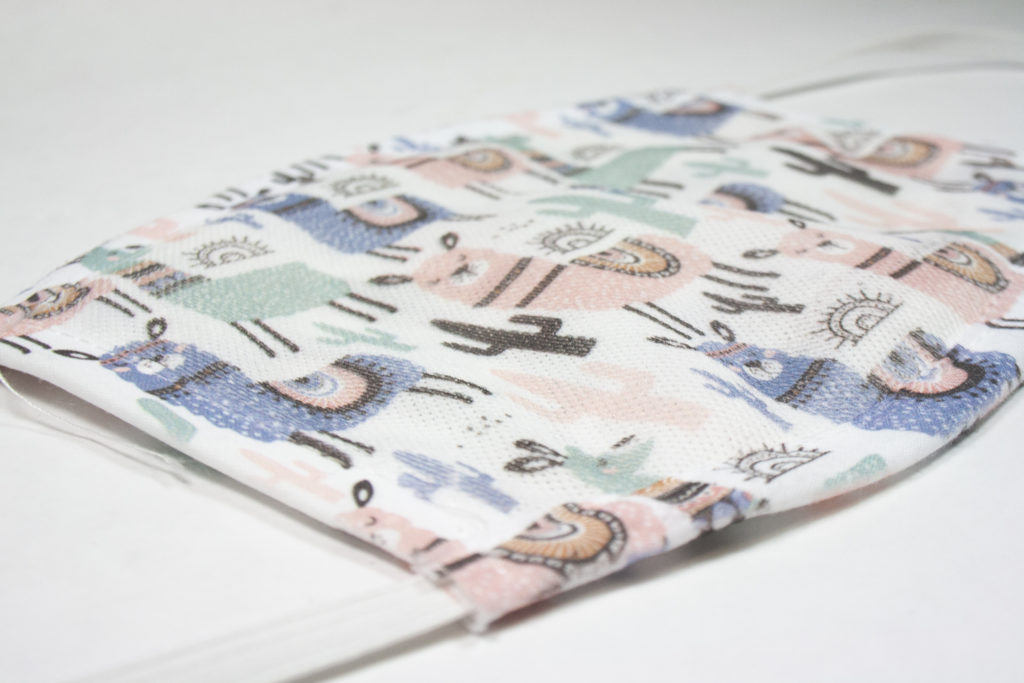 Digital or inkjet printing technology is best utilized for full-color, full-coverage high-quality graphics. Capable of printing on both face masks and facial coverings, these UV flatbed printers are ideal for printing large volumes of face coverings simultaneously with a high range of customization, which lowers production costs. A limitation, however, is the types of materials that inkjet can print on. For example, inkjet cannot print on cotton or similar materials that will absorb the ink. The best applications for this printing method are N95 or surgical masks, as these are typically made out of non-woven fabric. Before printing, always analyze the material and then pick the right and compliant ink for proper adhesion.
Sublimation is another option for full-color prints on face masks and coverings; however, it is limited only to polyester masks. With sublimation, a special polyester-coated paper is printed with the graphic. The paper is then placed on the product and heated to a very high temperature to adhere to the fabric. Because of its manual workflow, sublimation is a better option for smaller companies that are not printing at a high volume. The process offers heat press machines for practically any size business, and the consumables are not too expensive. Once a company grows, this process becomes slow and requires too many variables. Printing, cutting, and heating the graphics seems like a small job when making a few personalized face masks but soon becomes cumbersome when sales begin to escalate.
While each of these printing options has its benefits and limitations, it is crucial to focus on the proper ink. Properties to look for in any ink for face masks include compliance standards and adhesion.
For example, with pad printing, if the proper ink is not chosen, it may come off easily in the wash, or it could smudge while printing. With digital printing, if the UV ink is not flexible, it may crack and stretch when pulled. For sublimation, not enough heat will have your graphics peeling right away.
Aside from adhesion, ink compliance is the most important factor. Since face masks and covering come into close contact with skin, the same guidelines and restrictions for tagless printing need to apply here. Guidelines set by standards such as ECO PASSPORT by OEKO-TEX NAMSA Skin Irritation Study are critical here.
Since the start of this pandemic, people have had to conform to a new way of living and interacting in public spaces. Globally, wearing a mask has been and will continue to be the new standard until it is safe to resume life without it. Direct-to-mask printers can provide accurate reproduction, fast production throughput and enable printers to add a spark of creativity and originality during an otherwise difficult time.