Features
Texas Minuteman Press Franchisee Marks 30 Years in Business
The shop has been part of the organization's Million-Dollar Circle for 25 years.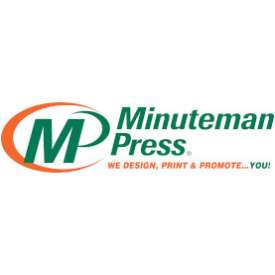 Derek and Louise Mercer, Minuteman Press franchisees in the Houston area, celebrate 30 years in business. The franchise says the duo has been part of the organization's Million-Dollar Circle for 25 years.
"I could not be prouder of the fact that we have been keeping our doors open for three decades and counting," states Derek Mercer. "We've been a part of the Minuteman Press President's Million-Dollar Circle for 25 of those years, which is even more mind-blowing for us being such high achievers. It's a testament to our persistence, our attention to detail, and our sheer will."
The Mercer's business has grown from a two-person operation to a staff of 12 employees throughout the last three decades. "To grow from a small shop to a top-performing Minuteman Press franchise means that we must be doing it right and keeping our clients happy," comments Mercer. "This business gives us a great life and the opportunity to spend more time together as a family."
Before teaming up on their Houston business, Derek Mercer worked in bank sales. " We were a clearinghouse for strip malls, apartment buildings, homes, etc.," he explains. "When the inventory dried up, I went looking for a business. I found Minuteman Press, and there was a local franchise for sale. I knew I could sell, and I was able to use that skill set to my advantage."
Since starting the business, the Mercer's shop has grown, and the duo contributes to the local community. The business works with various foundations such as Big Brother, Big Sister, and the Houston Ballet, as well as real estate, oil companies, and the hospitality industry.
"With the help of Minuteman Press International, we have scaled our business the right way, and we make sure we are comfortable," adds Mercer.
For more information, visit https://www.mmptcpp.com/.