Features
Talon boosts U.S. Out-of-Home Data Intelligence with SafeGraph Partnership
Partnering with SafeGraph will allow it to increase audience insight and targeting capabilities, Talon says."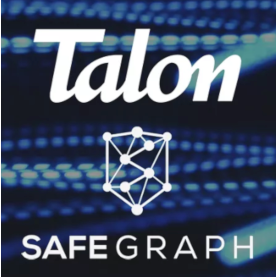 UK-based Talon Outdoor, an out-of-home (OOH) advertising agency, says it has enhanced its audience insight and targeting capabilities by partnering with San Francisco-based SafeGraph, a geospatial data company.
Talon says it will integrate SafeGraph's "Places" technology into its Plato automated media trading platform, which aggregates out-of-home inventory into a single, intuitive campaign planning and delivery system.
Talon says the introduction of SafeGraph will further help it drive its "Smarter as Standard" initiative, as the California company's technology will complement Talon's existing audience insight and campaign planning tools.
According to Talon, Plato allows campaign planners to explore, plan, check availability, reserve and trade traditional and digital OOH inventory across multiple markets. It's due to launch in the U.S in early 2020.
"'Smarter as Standard' is at the heart of Talon's U.S. market proposition," says Jonathan Conway, Talon's chief strategy officer. "It means applying data-driven insights to each stage of the OOH media and creative planning process. This approach enables advertisers to deliver more relevant ads to more relevant audiences and maximize their return on their OOH investments."
Auren Hoffman, CEO of SafeGraph, adds: "SafeGraph is proud to partner with Talon and facilitate their proprietary OOH advertising platform Plato. For advertisers, it means they can unlock real-world market intelligence with leading Places data, business listings, and store visitor insights for any commercial space in the U.S, including major retail chains, shopping malls, convenience stores, airports, and more."
The new partnership deal sees Talon continue to grow and expand its footprint in the U.S., a market it first entered in 2018.