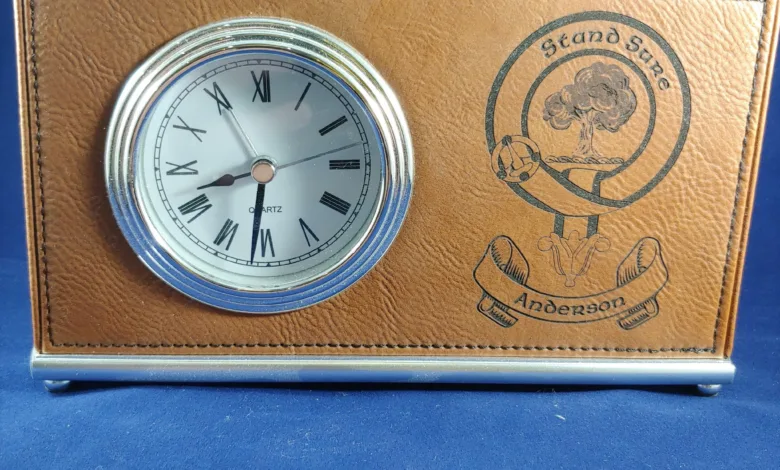 We know what happens when we "assume."
Nevertheless, I will assume that producing personalized items, and selling if we wish, is the primary reason you have purchased a laser engraver. As always, I don't claim to be a know-it-all on the subject – but in 20 years or so, I've found an awful lot of things that don't work.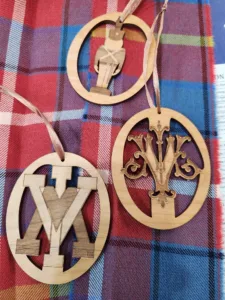 Personalization seems, on the surface at least, to be something that we can throw ourselves into without necessarily an awful lot of thought. If you are producing items only for your own personal use, that may be true to a great extent. However, when you begin to produce personalized products for customers, an awful lot of your own ideas go out the window. We have always heard, "The customer is always right!" My own feeling has always been that the customer is not always right – in fact, there are occasions when not advising a customer about potential challenges with a specific request may actually be against their best interests and make life extremely difficult for you. But … the customer is always the customer, so on some occasions, you will have to explore a material, a design source, or anything else that lies outside your comfort zone or that requires a process you are not equipped to follow. (Engraving something cylindrical when you don't have a rotary adaptor, for example.) If you don't feel you want to purchase more equipment or venture into something new, then of course, you'll have to discuss alternatives with your customer or reluctantly turn down an order. And that is perfectly fine – better to disappoint a customer than waste money, time and effort doing something a customer is going to be unhappy with.
The production of personalized items is always going to be driven by several factors:
The limitations of your machine
Cutting thicker items may not be possible with a lower-powered machine, and cutting suitable stock may not produce a professional finish without a cutting table. This is particularly true of the back side of the piece you're cutting.
The materials our customers request
It's not always going to be able to satisfy a particular request for a specific material or substrate. Discussing alternatives is fine, but remember we are trying to fulfill a customer request. If we talk our customer into something other than what he or she wants, we better be confident we can produce a perfect result.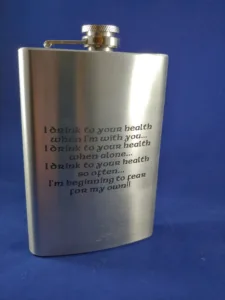 Sometimes a customer wants to embellish a personal piece. In this case, be extremely careful. For example, they may have something that is already very special to them that they want to embellish, or they may want an expensive piece of crystal engraved.
In these cases, a customer will supply something they have only one piece of or may be a "one off." The implications of a less-than-perfect result here are of course obvious. Remember, a satisfied customer may never tell anyone about who finished their piece, but you can bet a furious customer will tell everyone they know. Sometimes these very special jobs can be scary. One of my very early jobs involved a $300 piece of crystal. I can't tell you how many times I reviewed the graphic, my machine settings, and if I could afford to replace the piece if I got it wrong. Even after all that, my finger hovered over the start button for what seemed an eternity before I took a deep breath and hit go! (The piece turned out perfectly, thank goodness.) I also had one customer who was very dissatisfied with the result, even after we discussed his job very carefully, and I told him several times I wasn't confident about the outcome. He said it wouldn't be a big deal because it was something only he would see. Nevertheless, when the piece didn't turn out to his satisfaction, he became very upset.
Design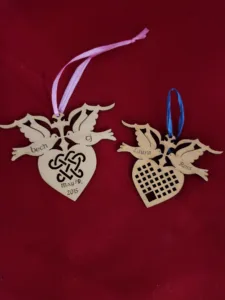 Design or artwork is critical. Despite the customer insisting their design or photograph is "ideal," they don't necessarily understand what our software may or may not be capable of. I'm not going to speak badly of any piece of software, but I can tell you that my experience has shown me that not every photograph will translate into an acceptable graphic. A design your customer may be justifiably proud of might not work with your software. A laser engraver depends on as sharp an image as we can get, and your software might work with a less-than-ideal .jpeg graphic. If you can get an editable format, that is a huge help. In some cases, the best option is to manually trace a graphic. You probably won't end up with an exact copy, but with some experience, you'll be able to get really close.
Be careful of "textured" images. Most graphic software will offer options to include backgrounds or fills to replicate textures, and careful machine adjustment can produce excellent results. Similarly, patience and careful adjustments can produce great results on material you might not think would be suitable. Working with light card stock, I was able to reproduce a lace effect on our younger son's wedding invitations.
Always remember to save your finished graphic as a template. Even if a particular customer may not become a repeat customer, the basic design may very well become useful for somebody else. (Name tags, for example.) Try and maintain your product offerings as standard sizes, if only to keep inventory costs down.
Price tag
Finally, costs. Your time is valuable, so include a cost for your time. Just remember your time will not be as valuable to your customer as you think it is. Try and maintain consistent suppliers. Spend time finding a supplier who offers consistent quality and reasonable prices, but once you are happy, stick with them. You may earn credits; you may qualify for free samples or even free stock, or you may develop a relationship where you can get replacement pieces for damaged or poorly finished pieces with no questions asked. (Don't overdo the last one!)
Always try to offer realistic lead times. It can become all too easy to develop a backlog and then have a customer rush in with an "emergency" request. When you push that customer to the top of your work orders, the customer at the bottom of your list waits even longer. In our store, we try never to accept an order with a "no rush" lead time. With the best intentions in the world, the risk is for a "no rush" order to sit at the bottom of your work list for an unreasonable amount of time when you deal with "Must have by" jobs.
In summary, the world of personalization is wide open and can be lucrative – but only if we remember that the customer is in charge.