Features
Sustainable Green Printing Partnership Hosts First Community Event of the New Year
This is the first educational event of the new year being hosted by SGP, as education is one of its major objectives.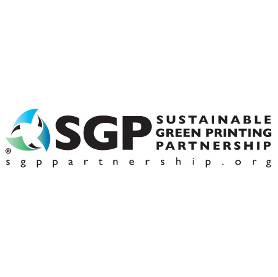 The Sayville, New York-based Sustainable Green Printing Partnership, a nonprofit organization that provides sustainability certification in the graphics communication industry, announces that it will host "Sustainability Lunch and Learn: An SGP Community Event," on Wednesday, Jan. 15, at the REI flagship store in Seattle.
The nonprofit says there will be a diverse lineup of speakers, discussing various topics surrounding sustainability and where it stands in the context of the printing industry.
The event will be led by Brian Hart of Hart Consulting Services, a business and marketing consulting firm based in nearby Shoreline. According to SGP, the purpose of the event is to provide attendees with information that they can immediately put into practice in their print facility.
The luncheon takes place from 11 a.m.-2 p.m. and is open to all printers and members of the SGP Community. To learn more about the event and to register, click here.