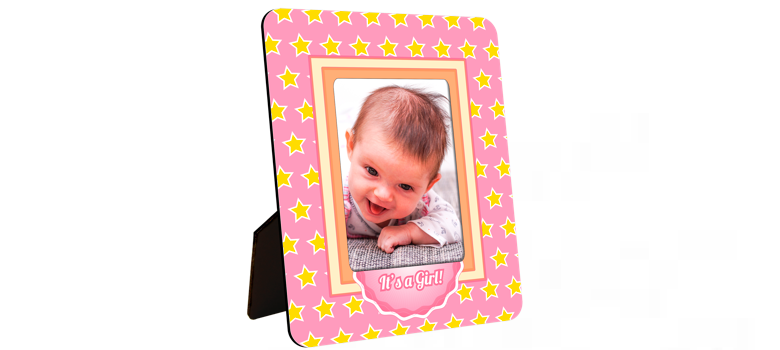 Sublimation lends itself to all kinds of products that are in high demand for the baby market, including mugs, bodysuits, beanies, blankets, diaper bags, stuffed animals, picture frames, photo panels, ornaments, and more.
Transfer vibrant, full-color designs and photos to transform products into keepsakes. When you add the name, birth date, and photo of a newborn onto the ear of a stuffed elephant, for example, you're not selling just another toy that will spend years in a toy box before being handed down to a sibling. You're selling a treasured moment in time that will follow that child throughout his or her life.
Sublimation's easy workflow makes for fast customization. Create your own designs or purchase templates that you can quickly and easily customize using your favorite graphics program. Then simply print and press for finished products that will make your customers smile, and more importantly, come back for more.
–Robin Kavanagh, Sawgrass