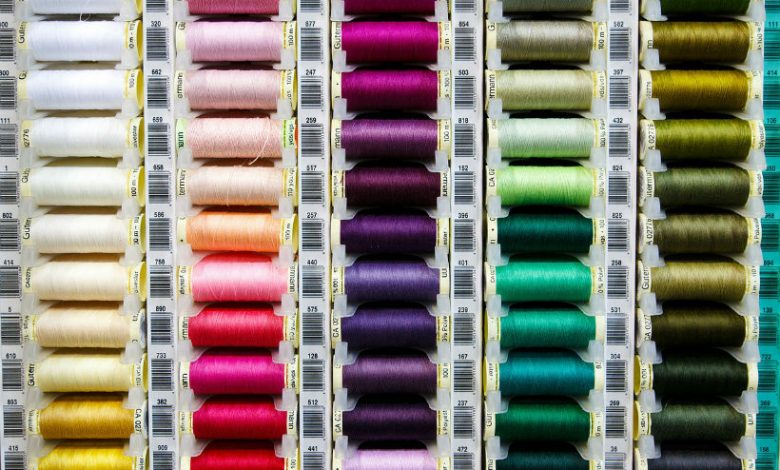 Once you've done your research and you've made it past the "10 Steps to Start Your Business" offered by the U.S. Small Business Administration, you're home free, right? Wrong. Without a few keys to success, the door to your new business may remain locked, despite your enthusiasm and hard work. According to the SBA, here are the steps to follow, along with some additional comments:
Conduct market research. Know your competition and try to figure a way to stand out from the crowd. Get a sense of potential customers and how you want to approach them. Inertia is the enemy of start-ups!
Write your business plan. This is the foundation upon which you'll build a successful embroidery business. If written properly, you'll refer to it as you would a roadmap.
Fund your business. Refer to your business plan to set your goal for start-up capital.
Pick your business location. While many embroidery start-ups begin at home, you may see sales potential in having a retail set-up. Look at traffic patterns and determine if there is potential there.
Choose a business structure. Here is where a lawyer or accountant will come in handy. The structure you choose will impact your taxes and your personal liability.
Choose your business name. You'll find out when you go to register it if the name you choose already exists. Be creative but get to the point. Don't leave customers wondering what you do.
Register your business. It is the first step in building your brand. Even if your name is…your name…you'll want to register it as your business with state and federal governments.
Get federal and state tax IDs. Connect with a lawyer or accountant you can count on. Are you really good in math, or is accounting something you will need to farm out? You'll need to get an EIN (employer identification number) which is a social security number for your business.
Apply for licenses and permits. These may not be necessary, but if you are running a business from your home, make certain it is not a problem for the neighborhood. These rules will vary by state, industry, and other factors.
Open a business bank account. You'll need this for paying bills, receiving payments, paying taxes, etc.
Beyond the basics above, here are a few key concerns that should guide you. While some appear to be common sense, you may be so involved in the "doing" that you've left little time for the "thinking." So, please consider:
Don't overextend. While employees are valuable, they are costly. Do as much as you can yourself, without jeopardizing health and family. The same applies to an embroidery machine. Many start out with a home embroidery machine and then graduate to a commercial one.
Have some marketing ideas. You don't need a degree to know that your sales have to come from somewhere. Be creative and think about creating samples to show local businesses what you can do.
Develop a database. All that research is wasted if you don't capture information about your prospects and how to reach them. And once you have secured customers, make it easy to reach out to them to inquire about repeat business.
Know the industry. There are trade shows and trade magazines that can have you talking the talk in no time.
Find reliable suppliers. Unless money is no object, keep inventory control and start out limiting color choices. Have suppliers you can order from easily and who will fill those orders quickly.
Share your expertise. Look to local avenues like adult education, local newspapers, and events and offer to teach, write or support your neighbors.