Features
SpeedPro Helps Sarasota County Celebrate 100 Years with Mural
The large-format printer used 3M film and an HP printer to complete the project
SpeedPro, a large-format printing and graphics business, with a studio in Sarasota, Florida, SpeedPro Affinity Solutions recently printed and installed a mural commemorating the 100th anniversary of Sarasota County.
The chamber and the Sarasota Arts and Cultural Alliance commissioned local artist Matt Myer for the original painting, highlighting the "Builders of Sarasota."
After networking and establishing relationships with the chamber and the arts alliance, Steve Rowe, the studio owner of SpeedPro Affinity Solutions, says he showed them what could be done to "bring their visions to life," and the SpeedPro team was brought on board for the project.
The artwork, which appears on the Sarasota Chamber of Commerce building, was transformed into a mural using 3M IJ180 vinyl, 3M 8510 Scotchcal overlaminate, HP ink, an HP latex printer, and a Kala laminator. The SpeedPro team used an Esko CNC cutter to cut the panels.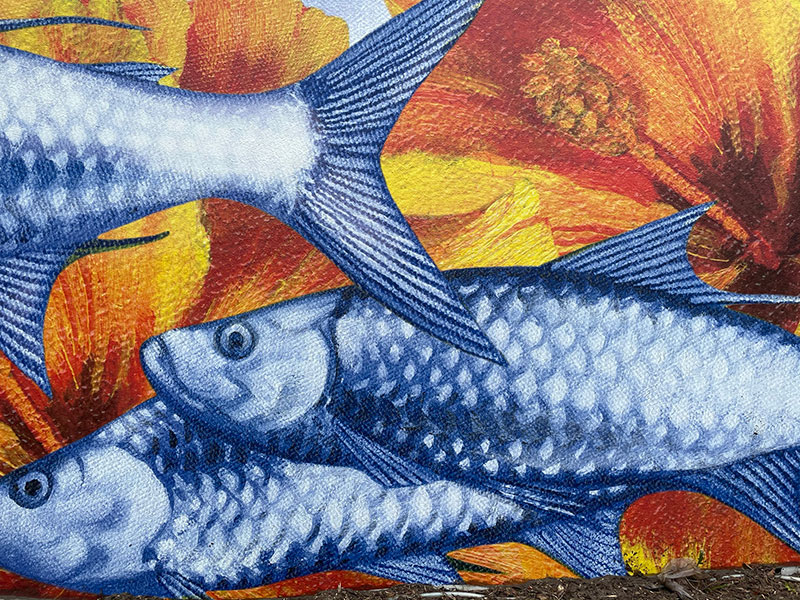 Rowe tells GRAPHICS PRO, "We wouldn't have been able to wrap the 50-foot wall without the 60-foot boom lift either." The team installed the mural in 25-foot vertical panels. Because Sarasota winters are windy, the team used the lift to adhere the panels against the wall while the wind made the project a challenge.
Even before the project was underway, Rowe says the shop ran into some difficulties.
"While conducting some maintenance on the printer the night before the project started, we discovered a bad inkjet in one of the print heads that needed to be replaced, and we couldn't find any," he explains. "Thankfully, LexJet, our partner and supplier, was able to get us a print head by the next morning, and we were up and printing by 9 a.m."
Beyond that, the team had to convert the art from a printed image to a digital one, and Rowe says because the file size was so large, it had to transfer files via a hard drive.
SpeedPro completed the installation in 2 1/2 days, applying the vinyl and sealing and heat rolling the entire surface to ensure the mural lasts its intended two years. Rowe says his team had to take all things into account, from the contour of the wall to the designing, printing, and cutting of the panels, while also keeping in mind the windows, channels, and imperfections of the building's surface.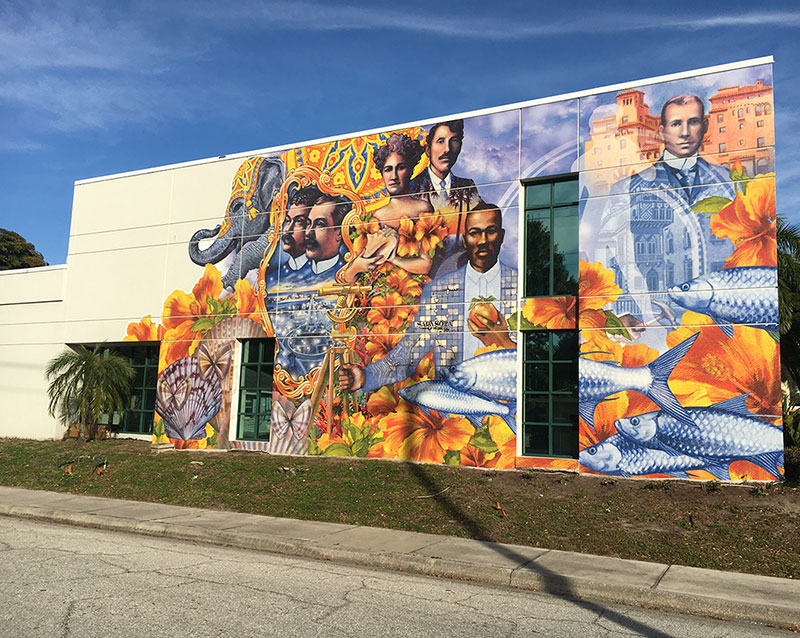 "We're proud that we were asked to be part of Sarasota's history and to provide this mural for the county. We are grateful that we are able to be a part of this great area, and we thank our partners for all of their help," Rowe says. "I thought I knew everything about printing, but what we learned from this project was invaluable."
With over 20 years of industry experience and more than 120 studios nationwide, SpeedPro produces images, art, and branding for windows, walls, floors, ceilings, trade shows, events, and vehicles.