Features
Signagelive Announces Partnership with Australia's Octek
The two companies say this collaboration results in a "ready to use out of the box" digital signage solution for Octek's customers in Australia.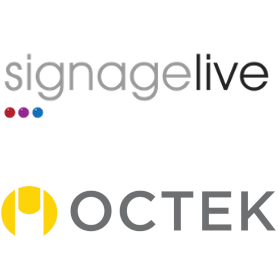 Signagelive, UK-based providers of a cloud-based digital signage platform as well as software-as-a-service (SaaS) technology, announces a collaboration with Australia-based Octek, a high-tech manufacturer that serves a variety of industries, including digital signage.
Under the agreement, the two companies will launch a range of Signagelive pre-imaged Zotac digital signage players, made by Octek, ready for use "out of the box."
According to Signagelive, Octek was founded in 1992 and is a leading supplier of custom IT products and solutions in Australia.
Octek, in conjunction with Signagelive, has validated two Zotac devices. Neither need any software installation or updates-users simply connect the Zotac device to the internet and a player and they are ready to engage with their digital content.