Features
Signagelive Announces Distributor for Denmark
Targeting Denmark and other Scandinavian countries is part of its growth strategy, Signagelive says.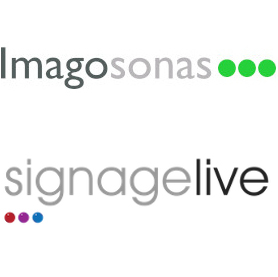 Signagelive, UK-based providers of a cloud-based digital signage platform as well as software-as-a-service (SaaS) technology, announces a new distribution partnership with A/V integrator Imago Sonas. The Danish company will distribute Signagelive's products in Denmark.
Signagelive says 2019 has been a year of growth for the company, and that includes taking a proactive approach to cultivating market share in Denmark and other Scandanavian countries.
"We have had some excellent experience in previous years in Denmark and adding Imagosonas to our distribution list for Denmark is the next step to solidifying relationships and giving local (value-added resellers) the assistance needed to successfully deliver digital signage projects in the A/V space," says Aferdita Qesku, director of sales for Signagelive. "I look forward to this joint collaboration flourishing in the coming months."