Features
Shane Bertsch Joins INX International as VP
Even at his previous company, Bertsch had worked with INX International in developing a line of inks for the packaging market.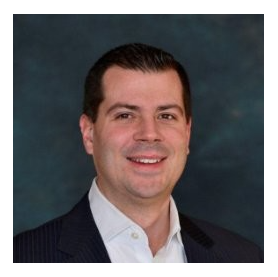 Schaumburg, Illinois-based ink manufacturer INX International announces the addition of Shane Bertsch as its new vice president of strategic planning and innovation.
Bertsch joins INX after spending the last 13 years at HAVI, a global supply chain and packaging service provider for leading foodservice brands. During his time there, he launched HAVI's Recycling and Waste Solutions business and led sustainability, business process, and product stewardship efforts.
Most recently, Bertsch was responsible for HAVI's innovation initiatives as vice president of innovation. He also worked with INX to develop INXhrc, natural-based water, solvent and conventional inks for clean and sustainable packaging that were introduced to the market last January.
Prior to his years with HAVI, Bertsch worked for Abbott Laboratories, Unilever and Stone Container Corp.
"We have known and worked with Shane for a long time," says John Hrdlick, president and CEO with INX International. "He is a gifted leader with a proven record of utilizing innovation techniques to identify and build new business opportunities.
"To better prepare our company for current and future trends in our industry, we needed someone who can focus entirely on providing strategic direction for product development through market intelligence, with customer and brand owner involvement. We also need proactive and deliberate strategies that will produce innovative initiatives that lead to sales growth and brand owner partnerships. Shane will provide a link to our R&D team and executive management now and into the future."
Working from corporate headquarters in suburban Chicago, Bertsch reports to Bryce Kristo, chief financial officer and executive VP, general affairs.