Features
SGIA Names 2019 Safety Recognition Award Program Winners
The SGIAThe SGIA's safety recognition program is based on a company accruing points, and any member company is invited to participate.'s safety recognition program is based on a company accruing points, and any member company is invited to participate.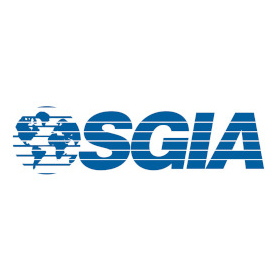 The Fairfax, Virginia-based Specialty Graphic Imaging Association (SGIA), a nonprofit trade association for the printing and graphics industries, recently announced the 27 member companies that have received the SGIA 2019 Safety Recognition Program Award for 2019. The annual program runs from Jan. 1-Dec. 31 and acknowledges those SGIA members which integrate dedicated health and safety into everyday business practices.
Participating SGIA member companies receive "points" for specific safety activities and initiatives, such as developing a new safety policy, creating a safety training program for new hires and providing worker safety training. Participants then submit documentation for each activity, and all companies that earn 80 points or more will receive an award and recognition on the SGIA website, with the three top-performing companies receiving additional recognition.
The 2019 SGIA Safety Recognition Program Award winners are as follows:
First place: Image Options
Second place: Federal Heath Sign Co. LLC
Third place: Signcraft Screenprint Inc.
And the rest …
Acchroma
ADI Displays
Albert Basse Associates Inc.
American Permalight Inc.
Ampco Manufacturers Inc.
Artists with Machines LLC
Auto Trim Design Inc.
Beacon Promotions Inc.
Empire Screen Printing Inc.
GFX International Inc.
Gillespie Graphics
Global Products Inc.          
Heritage Screen Printing Inc.
Holland & Crosby Limited
Horizons Inc.
ImagiCorps
LEM Products Inc.
Metropolitan West Inc.
Mountain Commercial Graphics
Nameplates for Industry
Polymeric Group
Spectrum Marketing Services
Stahls' Transfer Express
Tapecon Inc.
"We celebrate our member recipients of the 2019 Safety Recognition Award Program," says Marci Kinter, vice president, government affairs, SGIA. "These forward-looking companies are leaders in their respective fields in implanting health and safety practices into their operation throughout all of 2019. We look forward to continuing to see even more impressive program initiatives in 2020."
Those interested in participating in the 2021 program, can sign up to be notified when the program opens at: sgia.org/programs/safety-recognition.