Features
SGIA Announces Opening of Scholarship Program
The SGIA says it believes investing in youth is an investment into the continued health of the printing and graphics industries, its CEO says.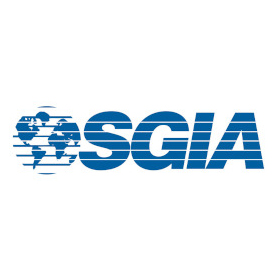 The Fairfax, Virginia-based Specialty Graphic Imaging Association (SGIA), a nonprofit trade association for the printing and graphics industries, announces the opening of its annual Student Scholarship Program and the ASDPT (Academy of Screen and Digital Printing Technologies) Tom Frecska Student Printing Competition. Both initiatives work to provide students with long-term resources, tools, and recognition to aid with continued growth in the industry, the nonprofit says
Supported by generous donations from endowment investors and industry leaders, and in conjunction with the Specialty Graphic Imaging Foundation, the 2020 SGIA Scholarship Program awards $2,000 to 25 graphic communications students, granting a total of $50,000 in educational assistance for the 2020-2021 academic year.
To be eligible for the SGIA Scholarship, students must be enrolled at an SGIA Educational Institution Member college/university for the Fall 2020 semester (registered for 12 or more credits); pursuing a career in graphic communications, printing technology, or printing management; and maintain a cumulative 3.0 grade point average or higher on a 4.0 scale.
"SGIA student programs, such as our annual Scholarship Program and the ASDPT Student Printing Competition, are paramount to the success and advancement of this industry," says Ford Bowers, president and CEO of the SGIA. "SGIA is committed to providing up-and-coming young professionals with the necessary guidance and tools for them to not only thrive in this industry, but truly enjoy the journey along the way."
Applications are due by April 30, 2020. More details can be found here.