SGIA Announces Opening of 2020 Safety Recognition Award Program
Studies have shown that companies that emphasize safety and their employees' health are rewarded with improved morale, among other benefits.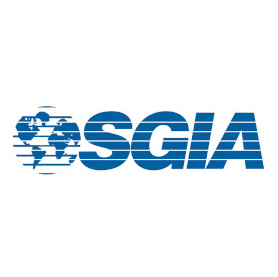 The Fairfax, Virginia-based Specialty Graphic Imaging Association (SGIA), a nonprofit trade association for the printing and graphics industries, announces the opening of its 2020 Safety Recognition Award Program. The annual program, now in its 35th year, runs through Dec. 31 and encourages SGIA members to integrate health and safety into standard business practices.
How it Works
SGIA member companies receive "points" for specific safety activities and initiatives, such as developing a new safety policy, creating a safety training program for new hires and providing worker safety training. Participants must submit documentation for each activity, and all companies that earn 80 points or more will receive an award and recognition on SGIA's website, with the three top-performing companies receiving additional recognition.
"Safety in our industry is paramount," says Marci Kinter, SGIA's vice president of government affairs. "Studies show that companies that focus on safety and health issues see improved performance in areas ranging from morale and productivity to operating and insurance costs. This is a great way for member companies to develop, and see how others develop, comprehensive safety initiatives in the workplace."
If you're an SGIA member and you want your company to participate in the 2020 safety program, click here.