Features
Serge Ferrari Has New VP of North America
Ilse Beterams rejoins the company after having left a year and a half ago. She's put in 25 years with Serge Ferrari.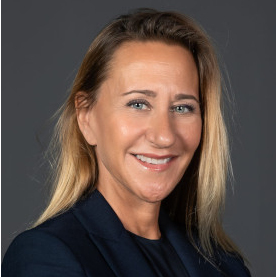 La Tour-du-Pin, France-based Serge Ferrari, a maker of flexible composite materials and printable textiles for a variety of industries, announces that Ilse Beterams has rejoined the company as vice president of Serge Ferrari North America. Beterams will oversee all aspects of Serge Ferrari operations in the United States and Canada, including sales, finance, marketing, shipping and inventory management. She replaces Jules Duguay who left the company end of June.
Beterams has worked with Serge Ferrari for more than 25 years. From July, 2015, to April, 2018, she served as general manager of Serge Ferrari North America where she led the division's strategic restructuring and a 17 percent growth in sales. Prior to that role, Beterams served as sales manager for Northern Europe, managing sales teams in Belgium, Holland, Luxemburg, Scandinavia and the United Kingdom. She has worked directly with architects and engineers on many large projects, including the 2012 Olympic Games in London, where most of the new construction included Serge Ferrari composite materials.
Beterams will report to Francois Géradin, recently appointed vice president of sales Europe and the Americas.