Features
SageNet Partners with Peerless-AV to Offer Outdoor Solution for Restaurants
The two companies have partnered on QSR signage before but this is the first time Peerless-AV's Xtreme displays have been used, they say.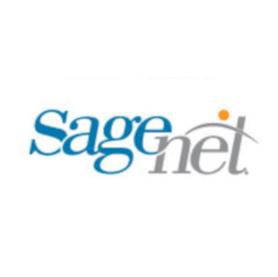 Tulsa, Oklahoma-based SageNet, a managed network solutions provider that serves a variety of industries, including with digital signage, announces a partnership with Aurora, Illinois-based Peerless-AV, a maker of audio-visual, digital signage and mounting products that serve the indoor and outdoor digital sign industries.
Together, the two companies say they will be offering a new, complete outdoor digital menu board solution targeted at quick-serve (QSR) restaurants.
The partnership was announced at a recent foodservice-focused convention.
The product is Peerless-AV's Xtreme High Bright Outdoor Daylight Readable Displays, with menu board enclosure and pedestal, integrated with SageNet's SageVIEW.dtx outdoor digital signage platform. The two companies say that not only will be the displays be weather-resistant and secure but SageNet's platform will help companies develop a drive-thru approach that reduces order time while increasing order value and maximizing ROI.
"The value proposition of the methodology we use around SageVIEW.dtx is to give the customer a one-stop environment for a turnkey digital experience," says IV Dickson, SageNet's director of digital signage. "Peerless-AV is a leader in the AV solutions industry, and while we have historically worked with them on indoor and outdoor projects, we are very excited about this opportunity to utilize their innovative Xtreme product."