It seems everyone is talking about how becoming eco-friendly is best done, and perhaps fewer people are asking about the costs and benefits of doing so and, maybe more importantly, does it help at all? The answer seems to be that there are benefits to an eco-friendly approach but that creating such a business model also comes with associated costs.
Beyond the buzz
Let's start first with a basic question, but one that has a complicated answer: what does being an eco-friendly company actually mean? In the Business of Fashion Sustainability Index of 2021, a report pointed out that "with no standardized language or regulated frameworks, deciphering what companies are actually doing can be extremely challenging."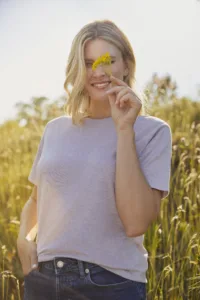 If you're recycling paper and toner, does that count? How much of your business practices need to be environmentally friendly in order for your company to claim that designation? Is there anyone or any organization that's checking up on companies claiming to be eco-friendly or to have eco-friendly practices to make sure that's actually true?
There are certifications for some products or companies that can help you determine environmental friendliness. There are organizations that give out designations to products or companies that are practicing sustainability or environmentally friendly business, but make sure to check out the organizations giving out the certifications to see what their criteria is and to make sure the organization itself is legitimate.
The short answer to the question is, however, that there are a lot of various buzzwords and certifications and criteria, and some of it is confusing, while other bits are downright misleading. The only way to know for sure is to do your homework, both as a consumer and as a business owner who wants to run and own an environmentally friendly company.
Given that determining what companies are and aren't environmentally friendly can be so confusing, and the parameters for what makes a company sustainable can be vague and varied, why would any business owner want to bother? One reason might well be that, while eco-friendly may still be considered a trend, it's a trend that's almost certainly going to become a standard for the industry.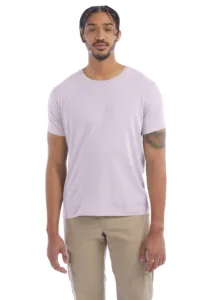 Another reason to pursue becoming eco-friendly is that consumers seem to want to do business with companies that are pursuing environmentally friendly and sustainable practices.
The Global Sustainability Study 2021, which surveyed 10,000 people across 17 countries, showed that "sustainability is becoming increasingly important in consumer's purchasing decisions, especially as consumers see themselves, along with for-profit companies, as the primary catalysts for change." Sustainability is particularly important to younger consumers, with 32 percent of Millennials making changes in their behavior to be more sustainable. "Millennials and Gen Z are becoming a force to be reckoned with as they continue to represent a larger share of the consumer demographic. Companies that don't have sustainability as part of their core value proposition need to act now to protect against future reputational impacts and loss of market share," said Shikha Jain, author of the study, speaking to Business Wire.
A study cited in The Business News Daily in January of 2023 cited further statistics that point toward an increase in global consumer awareness of and concern about environmental friendliness. Over the past five years, the study reports, there has been a 71 percent rise in online searches for sustainable goods globally.
According to a survey from McKinsey & Co., 66 percent of all respondents and 75 percent of Millennial respondents said that they consider sustainability when making a purchase. The report also showed a trend toward consumers being more willing to buy environmentally friendly products, even if they cost a bit more.
Building awareness
While studies are showing that consumer awareness and willingness to buy environmentally friendly products has increased, that doesn't mean your customers may all be on that bandwagon.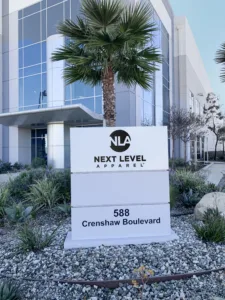 "The hardest part by far has been encouraging customers to go green or convince them of the benefits. I get it; we are all creatures of habit, and if we've been printing plastisol all these decades with no linked causes of death behind it, why should we change up now? But the reality is what's the go-to is not necessarily what is good for you. Everything has a cause and effect," says Sha'ron Pryor, Founder and CEO of SquirrelPrintz, an eco-friendly embroidery and print company. "To go green, companies are going to have to be willing and able to take on the burden of educating customers about why that matters and what the benefits of doing so are."
Another issue to be considered when taking into account the potentially higher cost of environmentally friendly printing or garment decoration is the fact that communities that are lower on the income scale may simply not be able to pay more. It's not that they don't care; it may simply be that funds aren't available.
The good news is that companies facing higher price points or higher costs in their efforts to go green can also benefit from programs to support companies that are making efforts in this area. As Pryor has found, "For me, some of the business advantages of being eco-friendly is it has opened up a wider opportunity to pursue grants and funding because people are actively looking to invest in ventures that are going green. Also, being eco-friendly forces you to be conscious about how you use things and not be as wasteful. The effort you make to reduce business waste will have a knock-down effect on costs. There are grants from both federal government sources, state government sources, and private organizations that are designed to encourage and support businesses that are making an effort to become more environmentally friendly and sustainable."
As with any sort of business strategy, going eco-friendly has costs and benefits. Creating a sustainable and positive environmental footprint is good for the environment and may have benefits when it comes to attracting customers. At the same time, while many potential customers may pay lip service to the idea of wanting more environmentally friendly decorated products, your company may have to do some education to get them on board with price points that are a bit higher.
There's also the issue of standards of accountability and labels that can be vague. How much is enough? What's the threshold for being able to call yourself an environmentally friendly or sustainable company? And what can you charge to cover the increased costs you may have to pay for the products that will allow you to keep an environmentally friendly designation?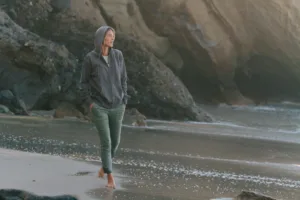 In the end, the decision to pursue being an eco-friendly business is one each business owner must make for themselves. Particularly in communities that are lower income or facing economic challenges, this may be a tougher decision to make, but in these communities, it may be an even more vital decision. Pryor explains her decision to create SquirrelPrintz as an environmentally friendly company: "Part of my reasoning stems from being raised in a low-income community where we had diminished access to outdoor recreation, high air pollution, and greater risk to diseases; I just didn't want to add to that – not only as a business owner but also as a member of the community."