Features
Rubicon Project Announces DOOH Integration with IZON Network
The agreement gives Rubicon Project clients access to IZON's proprietary network that targets premium and niche views.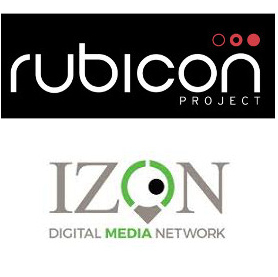 Los Angeles-based Rubicon Project, a technology company that automates the buying and selling of advertising, announces its integration with Scottsdale, Arizona-based IZON Network, which has a digital out-of-home media network geared toward premium and niche marketplaces.
Under the integration, advertisers and brands will have access to more than 6,000 digital out-of-home screens and 2.4 million premium users across the U.S. alone. In addition, IZON's pipeline of an additional 500+ golf courses will mean an additional 37,000 screens.
Rubicon Project's digital-out-of-home offering allows for targeting unique, designated market areas throughout the U.S. IZON Network's inventory is now currently available to demand-side platforms (DSPs) via Rubicon Project's exchange, including MediaMath, The Trade Desk, DataXu and Verizon.
"Digital-out-of-home continues to be a rapidly growing channel for reaching audiences from an omnichannel marketing standpoint and provides an opportunity for achieving a more unified view of the consumer," says Michael Chevallier, vice president of sales for Rubicon Project. "Leveraging IZON's network allows brands and DSPs an opportunity to achieve a more holistic consumer advertising experience; Rubicon Project provides DSPs access to DOOH inventory alongside video, audio, mobile app and display in one unified interface."
IZON drives engagement through current and emerging DOOH channels via its IZON Digital Media Network, beginning with golf carts through IZON Golf GPS tablets, and soon expanding to luxury vehicles, websites, apps and connected TV.