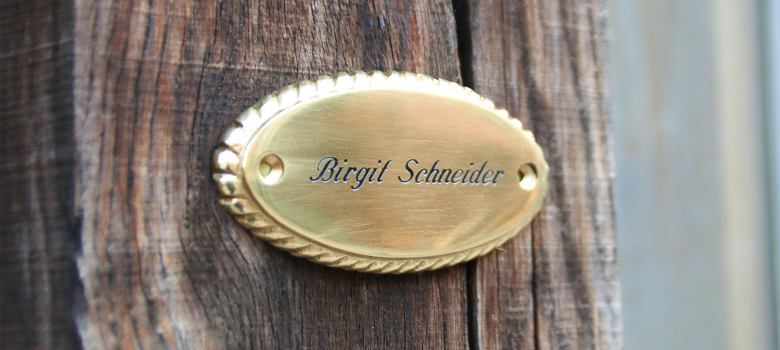 Brass door plates offer a sleek, traditional sign style that never goes out of popularity. To engrave one with a rotary machine without scratching the lacquer, all it takes is a little protective tape.
First, apply the protective tape on your plate – this helps preserve the surface during the engraving. Then, place it on your machine and make sure it is secure with jigs. Next, set your Z-axis (if you're using a Gravograph M20, you can enable the Automatic Z function), and start engraving.
After the job is complete, you can adjust the depth of engraving as needed and run another pass. This all depends on your desired result.
Once you are happy with your engraving, remove the plate from the jigs and gently peel off the protective tape.
If you would like, you can add color-fill to the engraved area.
-Elena Iogha, Gravotech