Features
Ricoh Senior VP Joins Industry Association Board
Ricoh has a company-wide philosophy of supporting the printing industry as a whole in whatever way it can.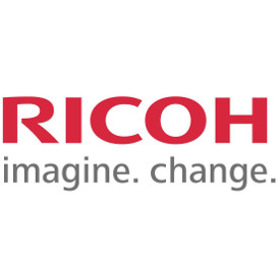 Tokyo-based Ricoh, a manufacturer of commercial inkjet printheads, large-format printers and office imaging equipment, says that Gavin Jordan-Smith, senior vice president for Commercial and Industrial Print for Ricoh Americas, is now a member of the Association for Print Technologies' (APTech) executive committee and board of directors.
APTech describes itself as a nonprofit trade organization dedicated to inspiring the development of new and valuable print products by helping its members maximize alignment with their value chain partners to be more effective and competitive.
"At Ricoh, our mission is clear: to help our customers, partners and industry thrive today and continue to grow tomorrow," says Jordan-Smith. "We aim to energize, to inspire and to activate-not just our customers but also the larger industry because without key influencers coming together to empower future successes, we ultimately won't thrive-as standalone businesses or as a whole. Our founder encouraged Ricoh to constantly improve and contribute to the well-being of all-including society. Today's news is a part of our larger, global commitment to helping us all work smarter."
Ricoh encourages its employees to get involved in trade associations, as it is, the company says, "In line with the Ricoh Way and Ricoh's corporate philosophy of 'The Spirit of Three Loves,' Ricoh expands its commitment to building alliances and being an ambassador to help drive future success for the industry as a whole."
Jordan-Smith's role with the company is to lead Ricoh's commercial printing and industrial printing business in North America, duties that include sales leadership for direct and indirect channels.