Features
Ricoh Marks Finale of Eco Action Day in Singapore
During this year's campaign, the company reduced carbon emissions, saved energy, and more. 
Ricoh Asia Pacific concludes its annual Eco Action Day campaign with a finale ceremony at Republic Polytechnic's Rain Garden. This year marks the 13th installment of the effort.
The July 23 ceremony featured a tree planting and a donation of chengal wood arbor as well as an upcycled bench made from used toner cartridges. The event featured guests such as Dr. Amy Khor, Senior Minister of State for the Environment and Water Resources and representatives from organizations like Eco-Business, Mitsubishi Electric Asia, and PacificLight Power.
"One of the biggest threats facing the world today is climate change," states Khor. "Many countries are experiencing extreme climate-related disasters such as floods and droughts. Singapore is not immune to the effects of climate change. We need to address it, more urgently than ever. I urge everyone to do your part for the environment. Through our collective efforts, we can create a sustainable Singapore for future generations."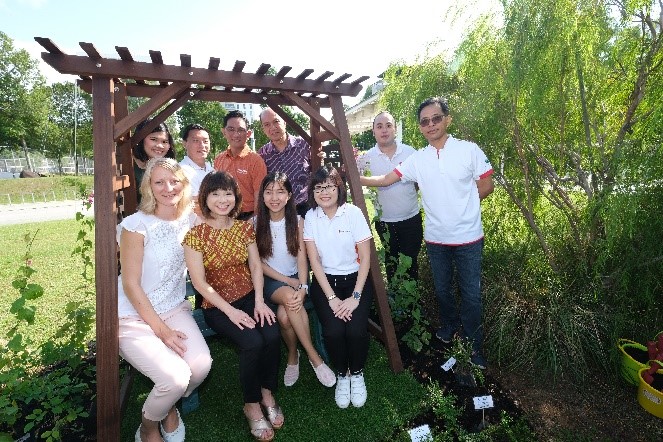 Image courtesy Ricoh
Ricoh says this year's campaign yielded multiple results toward sustainability, including:
166,150 kWh of energy saved, enough to power 420 four-room apartments for a month
69,650kg of carbon dioxide emissions reduced, equivalent to the amount absorbed by 38,694 trees a month
Ricoh also kicked off a seed distribution initiative in support of Singapore's "30-by-30" vision to produce 30% of the country's nutritional needs by 2030. The company distributed seeds for tomatoes, okra, and spinach. Alongside Ricoh's efforts, the company says its campaign amassed pledges to take eco-friendly actions from 87 organizations and 1,200 individuals through the Eco Action Day website.
"We are thankful to all who pledged during Eco Action Day and hope that they will continue this spirit of going green even as we conclude this year's campaign," states Yuji Hiruma, director and senior general manager of Digital Workplace Marketing at Ricoh Asia Pacific
For more information, visit www.ricoh.com.