Features
Resources and Guidance for Small Business Owners
Here are some resources to utilize should financial and operational stresses arise.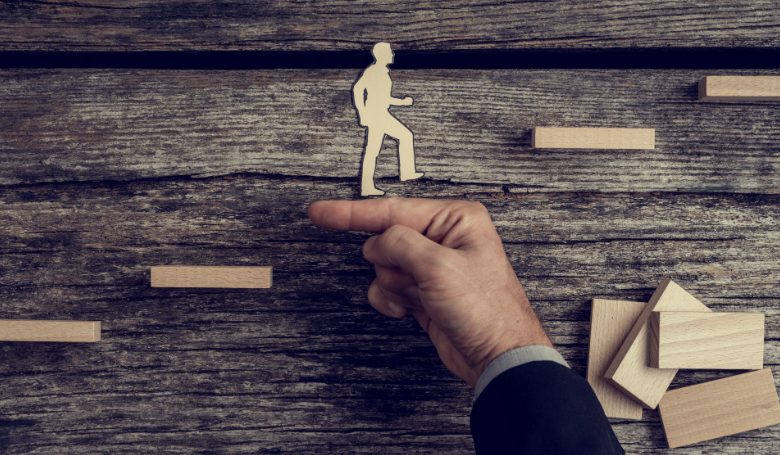 As small shops, mid-size printers, and large commercial businesses begin to navigate unknown territory and deal with tough economic times, Printwear wanted to share some resources in hopes of easing financial and operational stresses that might arise.
According to the U.S. Small Business Administration (SBA), some common issues a small business may encounter during this uncertain time include:
Access to capital: Incidents, like a pandemic, put a strain on a small business's financial capacities to continue operations as usual. These capacities include payroll, maintaining inventories, and the ability to respond to fluctuations within the market. For example, shops across the industry are dealing with widespread cancelations of events, as well as school-related activities like sports assemblies and games. As a result, some customers no longer need personalized product orders. Canceled orders mean shops aren't generating the income they require to keep their doors open. If faced with this problem, this is where business loans could come into play.
Limited workforce: As with any major incident, like a natural disaster or pandemic, it affects workers just as much as it does customers. For this reason, having a contingency plan for disrupted workflows and remote work is vital.
Inventory issues: With the possibility of slowed supply chains, it's essential to stay up on inventory and identify necessary supplies needed to maintain health and safety during an incident like COVID-19. One suggestion from the SBA is to keep a diverse distributor list just in case one supplier can't meet your needs.
Insurance coverage: Some businesses invest in business interruption insurance from the beginning. You'll want to reach out to your agent as soon as possible to go over your policy and get familiar with what is and isn't covered. If you don't yet have this type of insurance in place, consider getting prepared for future incidents.
Market demand: As mentioned above, a crisis can cause market shifts as well as slower supply chains. As small businesses deal with customer reactions and changing market demand, the SBA has trained experts ready to counsel business owners on coping with changes in the market.
As businesses potentially face these issues, among others, the SBA introduces its Economic Injury Disaster Loan Program. The SBA website reads, "The SBA will work directly with state governors to provide targeted, low-interest loans to small businesses and non-profits that have been severely impacted by the coronavirus (COVID-19). The SBA's Economic Injury Disaster Loan program provides small businesses with working capital loans of up to $2 million that can provide vital economic support to small businesses to help overcome the temporary loss of revenue they are experiencing." For more information, visit www.sba.gov/disaster.
For local assistance, the SBA works with various partners to "counsel, mentor, and train small businesses." To contact someone regarding a business need, check the SBA's Local Assistance Directory.
In addition to the SBA's loan program, Facebook has also rolled out an initiative called Facebook Small Business Grants Progam. The website reads, "We know that your business may be experiencing disruptions resulting from the global outbreak of COVID-19. We've heard that a little financial support can go a long way, so we are offering $100M in cash grants and ad credits to help during this challenging time." Facebook says these grants will go to 30,000 eligible small businesses in over 30 countries. The cash and ad credits can help businesses with rent, workforce, and operational costs, as well as staying connected with customers. To get more details as they're available, Facebook encourages interested parties to sign up for updates.
The Centers for Disease Control also recommends strategies to businesses and employers during this time:
Encourage sick employees to stay home, and those who become ill during the day should leave immediately.
Stress the importance of respiratory etiquette and hand hygiene.
Implement routine workplace cleaning.
Advise any employees before traveling.
Check here for a full, detailed list of recommendations from the CDC.
On Wednesday, March 18, Congress passed the Families First Coronavirus Response Act. According to Congress.gov, the bill provides "paid sick leave and free coronavirus testing, expands food assistance and unemployment benefits, and requires employers to provide additional protections for health care workers." For a full breakdown of what this means for employees and employers, check out this Inc. article.
Other resources to consider:
The U.S. Chamber of Commerce's 5 Resources to Help Your Small Business Survive the Coronavirus article offers business owners a response toolkit, highlights financial assistance and loan options, as well as state-wide programs set to help small businesses navigate through difficulties.
Financial Resources for Businesses and Workers Impacted by COVID-19 from Homebase lists some city, state, and federal efforts put in place for businesses during this challenging time.
On Thursday, March 19, Printavo hosted a webinar titled Surviving COVID-19 for Print Shops. The webinar featured various shop owners, Printavo team members, and a human resources expert. Topics covered included talking with banks, reviewing finances, sales strategies, furloughs, layoffs, and overall HR help. Shop owners took the time to get vulnerable about their fears and actions they're taking. The archived video is available here.
If you have any helpful resources or tips to share, please contact us here.