Features
Renowned Tech Expert Jeff Collins Joins Idealliance
Jeff Collins has an international reputation as an expert in printing standards, the nonprofit says.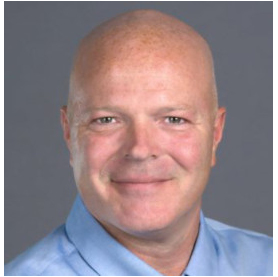 The Alexandria, Virginia-based International Digital Enterprise Alliance, better known as Idealliance, announces that technology and standards expert Jeff Collins has joined its staff as director of print technologies.
According to the nonprofit, Collins is internationally known as an expert in his field. Before joining Idealliance he served as National integration manager-color solutions and workflow for Konica Minolta. He has had extensive international experience and input into the company's technology design and integration. His broad commercial print manufacturing background in quality assurance, workflow, process control, and production management includes previously held positions with Koenig & Bauer (KBA) and Creo/Scitex, supporting software and hardware development, system integration and training, continual improvement, service, sales and marketing activities.
Collins served as Vice-Chairman for Idealliance's GRACoL Working Group from 2006-2014, and is an active member of its Print Properties & Colorimetric Council, where standards and specifications are developed. He is a certified Rochester Institute of Technology print standards audit consultant, a G7 Expert and a BrandQ Expert.
Idealliance is a non-profit think tank with 12 strategically located offices around the world. It is recognized by ISO-the International Organization for Standardization-as the foremost certifying body for competencies, systems, materials, and facilities and the world's foremost contributor to ISO standards.
"We are pleased and excited to welcome Jeff Collins to Idealliance," says Tim Baechle, Idealliance CEO. "He is not only recognized globally for his expertise in print technologies, workflows, specifications, standards, and metrology, but also has an extensive history with Idealliance, having made significant contributions over a number of years to the development of many of Idealliance's programs and serving as vice chairman of one of the most critical Working Groups within Idealliance for many years.
"As Director of Print Technologies, Jeff will now spearhead global development, working closely with the entire supply chain on current programs as well as a tremendous amount of new initiatives, programs, standards, and certifications underway," adds Baechle. "I know that, under his guidance and with his considerable expertise, Idealliance will be able to expand and accelerate development and implementation of its industry-leading standards, training, and certification efforts."