Features
Registration Now Open for NBM's First Two Shows of 2019
Arizona and Texas are the first two stops for THE NBM SHOW in 2019. Six other states to follow.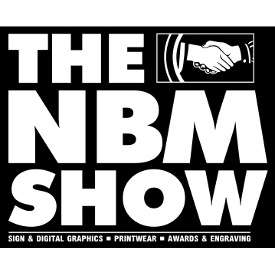 Registration is open for THE NBM SHOW's first two stops of 2019: in the Valley of the Sun, Phoenix, Friday and Saturday, Feb. 1-2; and Irving, Texas, Thursday­-Saturday, March 28-30.
The Phoenix Convention Center will be the site of THE NBM SHOW in the desert, while the Irving Convention Center will host THE NBM SHOW's gathering in the greater Dallas area.
It's the first two of eight scheduled shows in 2019-all geared toward the markets served by the three graphics-oriented magazines produced by Colorado's National Business Media: Sign & Digital Graphics, Printwear and Awards & Engraving.
It's a great opportunity to meet with manufacturers and distributors, network with fellow professionals in your field and even explore the potential of adding new products or services your business does not currently provide.
As always, education and training are an important part of THE NBM SHOW, with training in the exhibit hall happening both days the show is open, as well as a full slate of classroom instruction that actually kicks off the day before the exhibit hall is open.
Registration up to 24 hours in advance of the show is free, and after that it's $25.