Features
Real-Life Advice to Keep Your Shop Running at Top Speed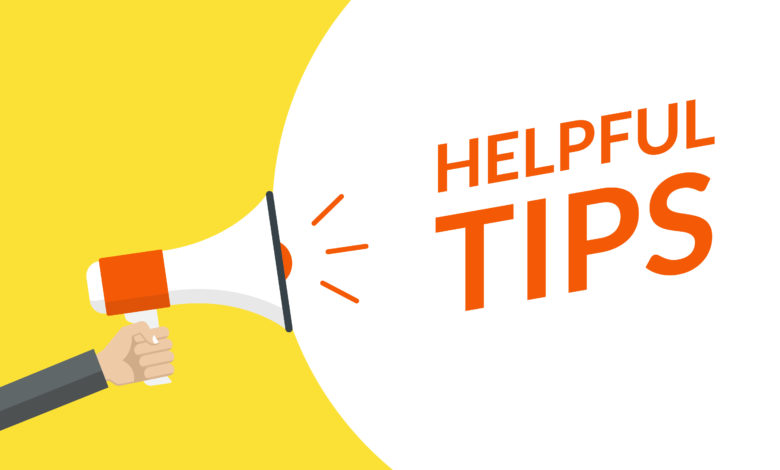 Peer-to-peer networking and sharing of experiences is one reason why so many graphics professionals are successful. Most shops are willing to share their advice and life lessons with others in the hopes that it will help their peers. This is applicable from everything to experiences with new equipment to marketing efforts, so it's no wonder when it comes to production processes, shops like to share their stories about that, too.
Three shops took a minute to sit down with GRAPHICS PRO and share their production advice. Whether it's discussing key business metrics, employee management, or workflow, these producers bear it all in hopes that their peers can also share in their success.
David Kearsley: Gravity Graphics
David Kearsley's shop is located in Victor, Idaho. With a focus on wide-format printing and vehicle wraps, he has no wiggle room when it comes to shop productivity. Even when the going is, well, going well, there's always room for improvement.
"Our industry is one of constant change and evolution," he states. "A constant mindset of improvement should exist to stay sharp and relevant." In that light, he shares some key components a shop needs to tighten up in their production process before they evaluate anything else:
Technology: How is your RIP computer, network, file storage, and printing programs? Outdated systems waste valuable time loading and crashing files, which turns into higher payroll, printer waste for crashed files, and missed deadlines.
Team Members: The people you work with are crucial to systems being followed. Are they reliable, detail-oriented, consistent, and teachable?
Communication: It's vital between sales, design, and production departments.
Moving beyond the initial evaluation, Kearsley notes that there are some additional metrics to keep track of, particularly if a shop is going to keep profits up. "Production involves many areas that affect your bottom line," he notes. For example, "If you can save an employee five minutes a day, over the span of a year, it equates to around a two-week paid vacation." He suggests keeping track of the following:
Printer run speeds and ink usage: These are crucial to report back estimating and overhead numbers for any company.
Current production times for your core products: Giving your customers accurate expectations from the get-go provides less follow up.
Track your losses going in the garbage: Waste can come from network glitches, faulty technology, outdated printers, printer maintenance issues, and areas you need to spend more time training your staff. Have a log of why something was wasted and the reason why so you can see if there is a repeating problem arising that can be adjusted.
Kearsley has a few final bits of advice for those shops like his that offer vehicle wraps, digital printing, and wide-format work. "Measure twice, cut once," he emphasizes. Additionally:
Have before and after liability documentation with customers' vehicles. Gather VIN and mileage with walk-around inspection coupled with photos.
Color consistency from switching between different rolls. Whenever possible, start printing a wrap on a roll that is large enough to fit the entire wrap. Also, try printing the wrap the same day, so printing conditions are as consistent as possible.
Keep extra ink in stock and on hand.
Know your printer and materials. Do it right and spend the money on quality materials and don't mix calendered laminates with cast vinyl to cut costs.
Provide accurate timeframes that allow for adequate outgassing of prints.
Label and roll trimmed prints in a manner that is identifiable for the installer to grab and go.
Roll graphics from the bottom to top so that when they go to the vehicle, prints roll with gravity and can be taped into place more effectively.
Provide time to do the job and not be rushing your quality procedures, which leads to more mistakes.
Braden Todd, GS2 Awards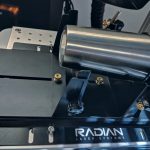 What if your shop works more in the small-format world, specializing in custom gifts, small signage, and promotional products? Braden Todd, located in Boulder, Colorado, has some insight to keep your business running at top speed.
One thing a lot of shops don't consider is employee training and information sharing. "It is great to know what you need to do, but how do you pass that information on?" Todd poses. "We have found that having solid documentation of all steps involved has helped tremendously." And in his opinion, there is a right way to share this information and a wrong way.
"Write down every step that is working and then create a poster or checklist that is hung by each station. Don't just hang six paragraphs of what to do," he notes. "Another way to ensure the practices stay in place is to keep checking in on the practices and make sure employees are following your processes properly."
Todd continues, sharing some of his day-to-day experiences that might help other shops tighten up their processes:
How is your shop set up and how are your machines/stations laid out? The more you or a worker must move product from one area to another, the more time is used as well as increasing the risk for damaging items.
If you are sandcarving, look at where your cabinet is in relation to where you place and mask products. Can you do your prep work closer to the blast cabinet? If you're washing out patterns, how far away is your line to hang them to dry? The goal is to avoid any unnecessary travel.
Another area I focus on is standing versus sitting in a chair to work. I find that there is a significant amount of lost time when sitting down versus standing and being able to move about a workstation quickly. I try to incorporate tall tables, and for those that need a chair, I have tall stools (preferably with casters).
Early on in my business, a customer told me to reduce steps when working. It didn't have much merit at the time, but now with multiple machines, strict deadlines, and workers, I see the benefit in reducing travel and having an efficient workstation.
Like Kearsley, Todd does not recommend floating in your comfort zone. "To assume everything is fine and nothing needs addressed is setting yourself up for issues," he says. "Even if the production process laid out is efficient, you still want to make sure employees are following the process and have not forgotten a step or changed a step unknowingly."
Finally, Todd wants graphics professionals to pay attention to waste and mistakes. "I want to know how many products are ruined during production, when they were ruined, and when it was noticed that the item was no longer useable," he states.
Adam McCauley, Sandlot Sports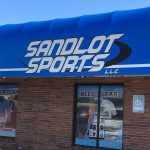 In the apparel world, Adam McCauley is not a stranger to a variety of orders and projects. Located in the Great Lakes Bay Region of Michigan, their shop specializes in sports apparel and screen printing and sees a fair amount of high-volume orders. For those with screen-printing equipment, listen up: "We treat time on press as an important metric for our shop. For us, it is an indicator to how production is flowing," he says. "If you aren't on press, you can't produce anything. If the machines aren't running, you are not making money."
Here are a few important questions to ask when your numbers aren't where they should be:
If you're on press more than normal, why? Can you duplicate it?
If you're on press less than normal, why? What does it mean? Does it warrant revisiting a pre-press procedure? Does it mean there is an employee issue or concern? Does it mean an artwork concern? Does it mean nothing?
McCauley emphasizes that shops need to pay attention to this information. "It could be a fluke, but it could also be the beginning of a larger issue. Without having a metric base in your shop, you aren't giving yourself the tools to diagnose issues."
McCauley feels that the key metrics to track depend on the shop's goals, direction, equipment, etc. But despite those variables, there are a few general considerations he recommends following.
Time on press
Products produced per hour
Spoilage
Overtime
His one caveat? "If you spend all day tracking everything, you'll never get anything done." Like many other shop owners, he believes it's about balance; track your production to the extent that you know what's moving the needle in the right direction, but don't let it consume your entire workday.
"If it is important, you'll track it," he suggests. "You will revisit, retest, and reevaluate to make sure that your practices stay relevant to the needs of your shops."
To close out the conversation, McCauley shares a few final pieces of advice:
A lot of shop owners started their business printing and learning on the job. They learned the dos and don'ts. Owners, a lot of times, keep their production processes all in their heads. We treat it as common sense, but when employees don't know what they're doing, we blame them. If you want to start tightening key components to your process, you need to have your process documented and accessible.
If you aren't constantly looking for improvement in all areas of your business, you aren't growing to the best of your ability.
Ensuring that your practices stay in place has a lot to do with the core culture of your company. If you've done proper hiring, training, and put the right people in the right spot, your staff should understand the importance of your company procedures.
This article appears in the September issue of GRAPHICS PRO. Don't miss out on other educational articles like this—subscribe today.