Features
Proforma Announces New ProGlobal Network
The goal is to help its owners facilitate international partnerships that they might not be able to otherwise.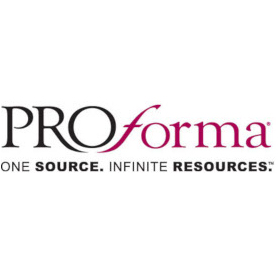 Independence, Ohio-based Proforma Group, a global distributor to the printing and promotional products industry, announces the rollout of its new ProGlobal Network, a program that will be used to pair Proforma owners with overseas supplier partners that have the qualifications to facilitate global account opportunities and international company store programs.
According to the company, although new, the ProGlobal network has already produced measurable results. Throughout its early stages of development, the ProGlobal Network has processed numerous million-dollar orders as well as placed more than $10 million in active RFPs.
"We are devoted to facilitating opportunities for growth for our Proforma owners, so it was a natural progression to begin establishing and strengthening our partnerships on a global scale," says Michele Cardello, vice president of strategic partner development. "With thousands of overseas suppliers, we understand it can be time-consuming and sometimes daunting for our Owners to navigate the process of overseas procurement. Our mission with this program is to work hand-in-hand with our owners, current preferred Suppliers and new global suppliers to help identify the most ethical and best suited partner for their global opportunities."