Features
Printwear's 2020 Technology Forecast
When it comes to garment decoration technology, there are a handful of things veterans in our industry see emerging.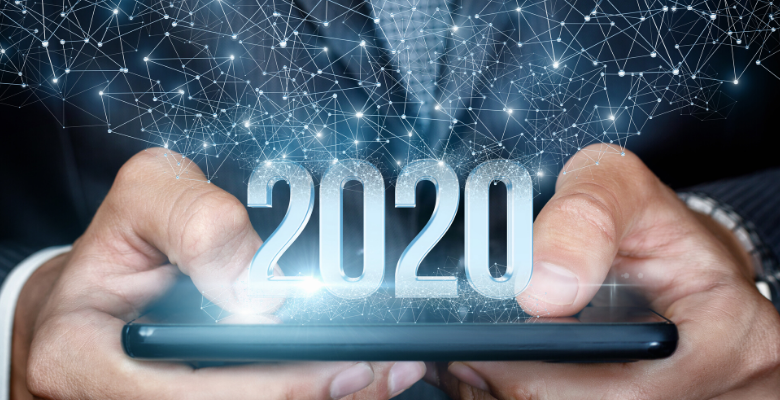 It's hard to predict what will happen next year or even next week. But when it comes to garment decoration technology, there are a handful of things veterans in our industry see emerging. There's a bright future for some digital and cloud-based technologies, but there's still plenty of room for tried-and-true disciplines like embroidery and screen printing. Read on to learn more!
Kornit Digital
Robert Zoch, the global content manager at Kornit Digital, says, "technologies that deliver imprinted goods not only at the touch of an operator's button but which shrink the gap between an end consumer pressing their button and instant fulfillment" will continue to thrive in the coming year. He also points to elements like workflow automation, direct integration between an independent creator's e-store and the print shop, and robotic automation as growing technologies.
In the mainstays category, Zoch contends both screen printing and digital print will continue to hold their places. "The former is a reliable, time-tested means of imprinting identical pieces on a mass scale, and the latter is an ever-developing frontier that will continue to redefine expectations for graphic detail, responsible print processes, versatility for different materials, printing in any quantity, and immediate fulfillment, largely mirroring development of the broader digital world."
Vastex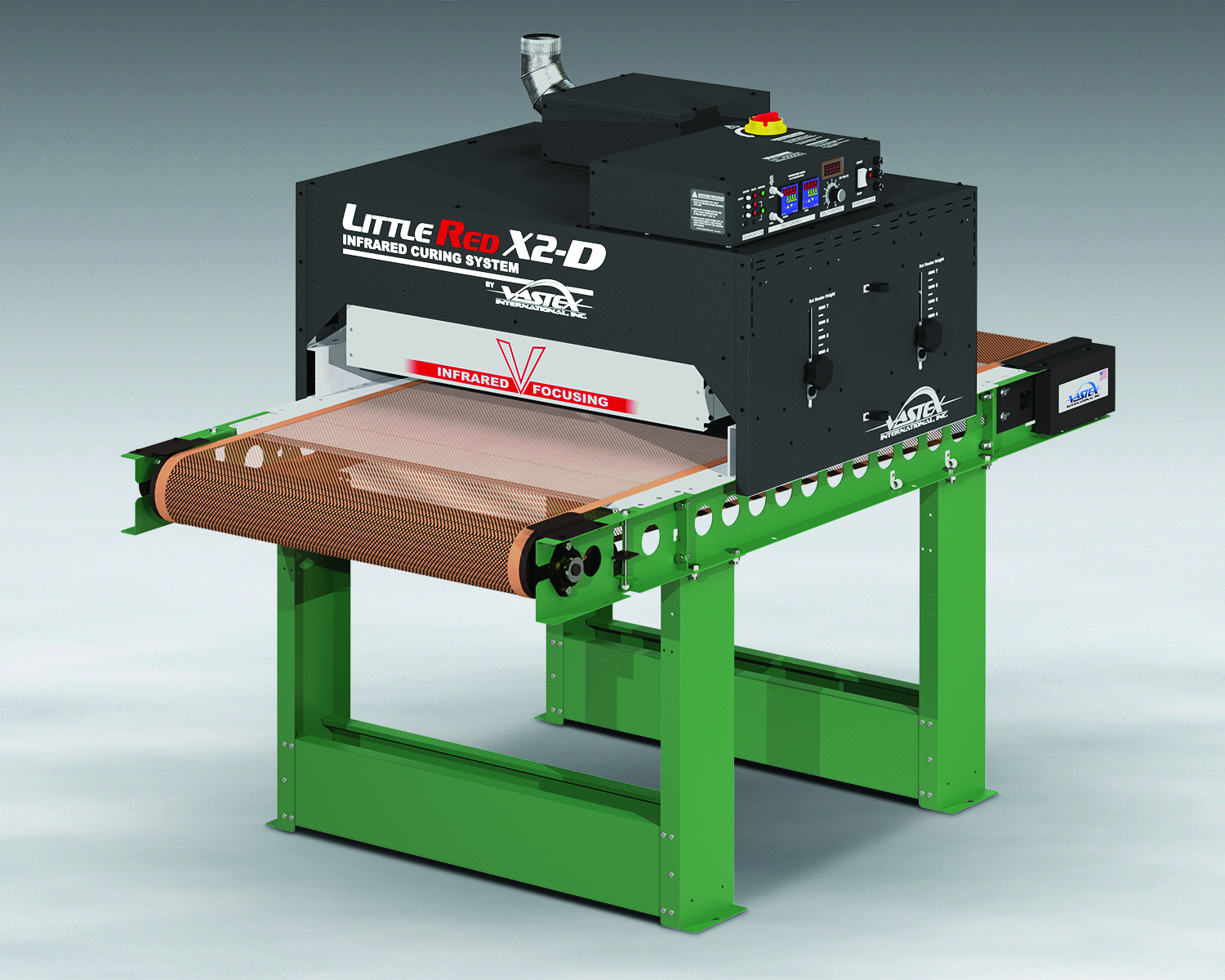 Mark Vasilantone, president of Vastex, says he believes digital printing will continue to grow and evolve. "New applications will improve printing on fabrics of natural or synthetic blends, offer new pretreatment options, and enhance the ability to print on items other than T-shirts, such as hand towels, napkins, bags, and hats," he adds.
Vasilantone also suggests that DTG decorators should consider dryers that "keep pace with the ink-saturated images produced by DTG inkjets, which use large volumes of water-based inks" to optimize productivity.
For technologies that will stand the test of time, Vasilantone contends that manual screen-printing presses will continue to thrive alongside digital technology. These presses, he says, offer "significant economies over longer production runs, and (are) nimble enough to accommodate atypical printing jobs such as over zippers, seams, or umbrella frames." The ability to print large items with oversize platens, Vasilantone adds, will help sustain the machine's vitality in shops where decorators offer everything from screen-printed T-shirts to large custom-printed signs.
InkSoft
"Online personalization and customization technology will continue to grow in 2020," says JP Hunt, co-founder of InkSoft. As shops and decorators continually seek new and better ways to service their customers and enhance the online shopping experience, Hunt says there's room for growth in both areas.
Additionally, Hunt says he believes e-commerce will sustain. "Historically, e-commerce transactions and adoption has increased year-over-year," Hunt contends. "New innovations in social-driven e-commerce platforms and marketing tools will drive more e-commerce share of transactions over traditional retail spend."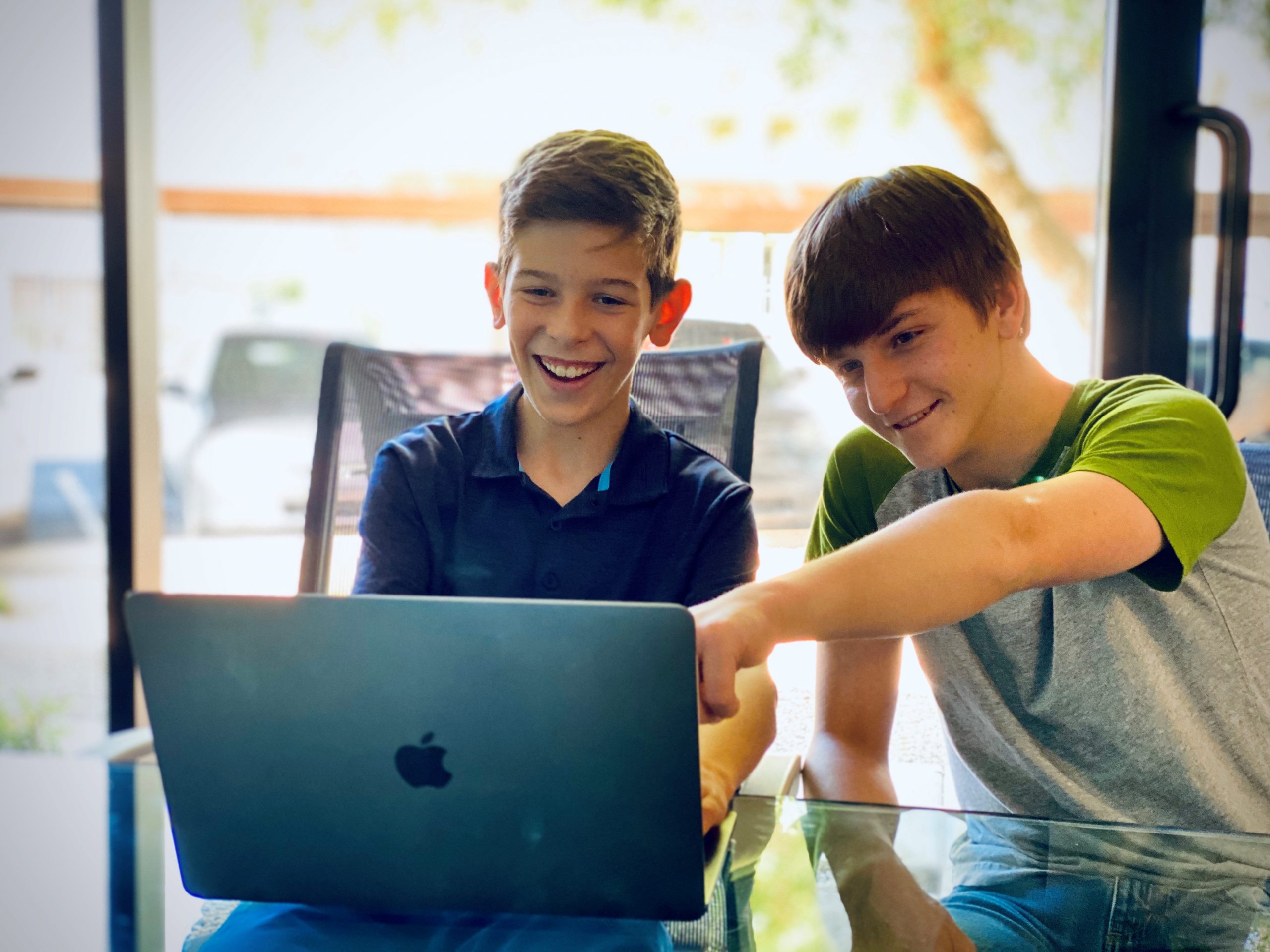 Hirsch Solutions
Ed Levy, director of software technology at Hirsch Solutions, projects that direct-to-garment will continue to grow as the new year picks up speed. "The DTG market segment is still in its infancy, and there is a strong push by manufacturers to print faster, print more vibrant colors, and to print on a wider variety of materials," he notes.
Meanwhile, Levy says he believes embroidery will continue to sustain. "While there are different niches within embroidery that gain and lose popularity, embroidery is here to stay (as an) embellishment type," Levy states.
Ricoma
Ricoma COO Henry Ma says the online sphere will continue to grow in 2020. "The rise of online DIY customization shows no signs of stopping, as personalized apparel continues to trend in the custom apparel industry," he elaborates. "Online interactive product configurators make it easy for consumers to take a product, configure it to their liking (e.g., choose shirt style, color, design size) and have it sent directly to them."
For timeless trends, Ma suggests direct-to-garment, embroidery, and screen printing will stand the test of time because "brands continue to seek exposure, and consumers continue to buy personalized apparel to showcase individuality."
Printavo
Bruce Ackerman, the founder of Printavo, says he sees mobile continuing to grow in the coming year. Having access to everything on-the-go, from production to sales, will be a continued trend, he says. "Our world is becoming increasingly connected from a further distance," adds Ackerman. "The walls are breaking down to run your business from outside of your warehouse, and it's very exciting."
He sees overall efficiency as a steadfast trend for shops. "Automation in shops will be pushed to the max," he adds. "As your business grows, overhead starts eating heavily at your profit. The only way to slim down and generate more profit is (to) get more efficient through reducing waste and increasing automation. Reducing steps, eliminating waste, becoming more accurate, and reducing bottlenecks will all be driven from automation and data analytics of your shop."
Ryonet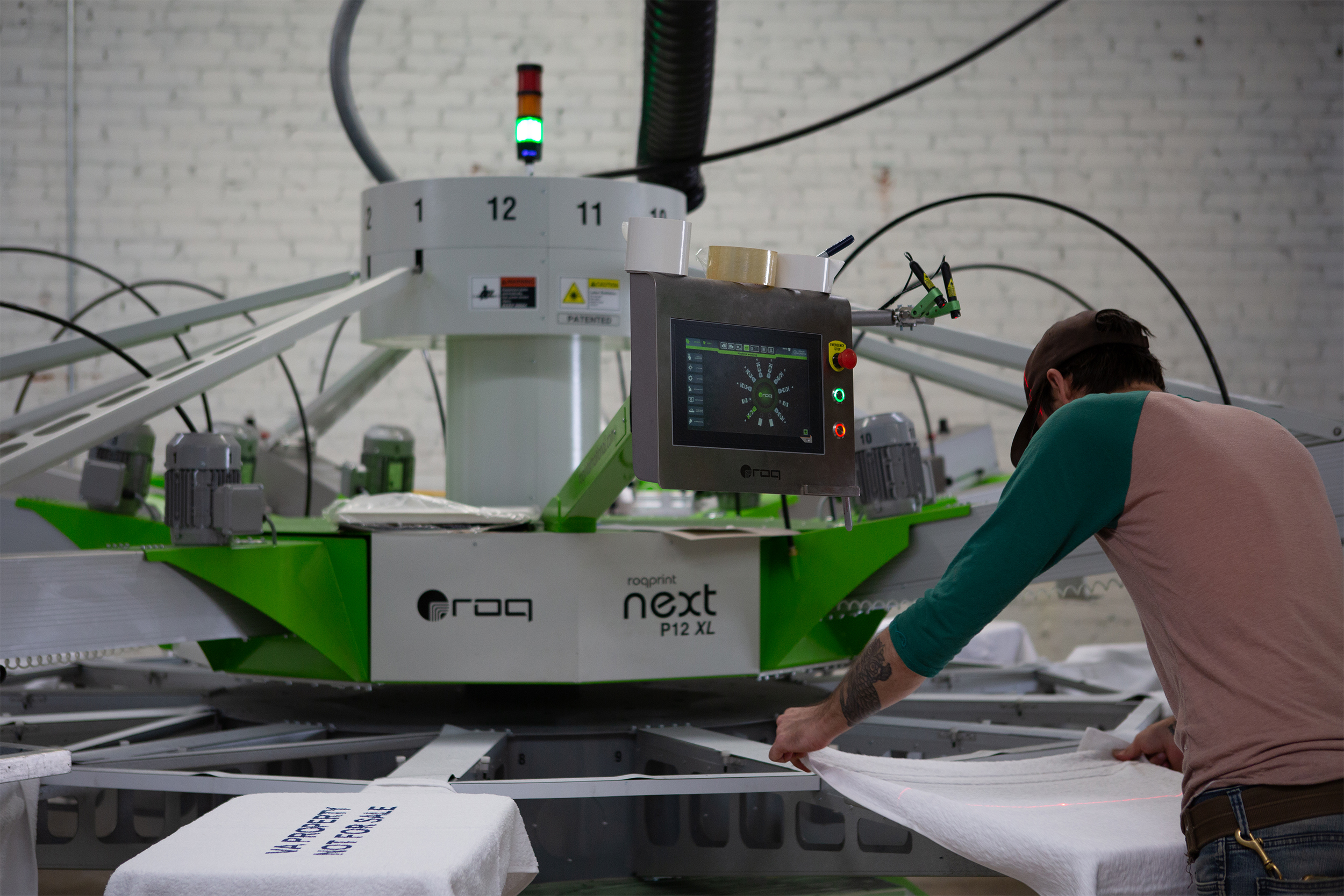 "I like to study parallel industries to get some insight on how our industry's technology could develop and change," comments Ryan Moor, Ryonet's founder and CEO. "If we look at what's happening with paper/offset printing, I think it gives a good view into what we can expect with T-shirts and screen printing." He says printers will continue to focus on efficiencies in the screen-printing process as things progress. "Digital will gain a foothold, but CTS/DTS, registration, and on-press options are increasing and, in fact, merging with digital giving screen printing a continued viable seat at the table."
Epson
"Digital fabric printing will continue to grow in demand as more customers seek to buy unique garments, while retailers look to refresh their racks more often," says Mark Radogna, strategic marketing, Epson America Inc. "Newer digital direct-to-fabric printing technologies will start to emerge in 2020 and become more top-of-mind for fabric printers looking to create custom and unique natural fiber fabrics for the cut-and-sew markets."
GroupeSTAHL
Josh Ellsworth, GroupeSTAHL's senior vice president of enterprise and dealer sales, sees a continuation of garment decorating businesses seeking "technology that offers better ways to sell online, and that includes creating custom websites for specific groups, teams, schools, and fundraising clients."
Ted Stahl, executive chairman and founder, GroupeSTAHL, adds that heat-printing technology continues to endure because of its customization possibilities and made-to-order flexibility. "Heat printing allows garment decorators to create any effect, from full color to neon or metallic to athletic silicone and reflective, in any quantity on any fabric," says Stahl. "It makes made-to-order, and on-demand printing possible, which is something decorators of all sizes request and require."
Hotronix
Ben Robinson, the senior vice president and general manager of Stahls' Hotronix, points to emerging technology for printing custom-decorated headwear. "This (technology) is necessary because we are seeing less direct embroidery on caps and more all-around decorating, with patches, prints, and emblems being heat printed in more than one location on a cap." This trend has also given way to new technologies that ensure proper heat application for items like emblems, Robinson says.
Looking to the future, Robinson notes wireless and smart technology as a steadfast element in apparel decorating equipment. With these onboard features, users can access things like cloud-based performance tracking and production insights. "This game-changing capability means users can adjust production capacity and eliminate mistakes before they happen," he adds.
Coastal Business Supplies
Darci Jeffrey-Andersen, national sales manager for Coastal Business Supplies, says she sees software used for equipment like printers and cutting plotters becoming more sophisticated by removing manual tasks and enabling operators to be more efficient. "For instance, tasks that used to take significant amounts of time like creating a cut line for a decal can now be accomplished in just a few clicks, and these programs are only going to continue getting more advanced," Jeffrey-Andersen notes.
Equipment operation, she adds, also continues to evolve. "Historically, a printer operator would be tasked with daily, weekly, and monthly maintenance on the printers. Nowadays, the majority of the maintenance is done automatically within the printer. Enhancements made to both software and equipment stand to create more efficiencies while removing the complexity out of the printing process."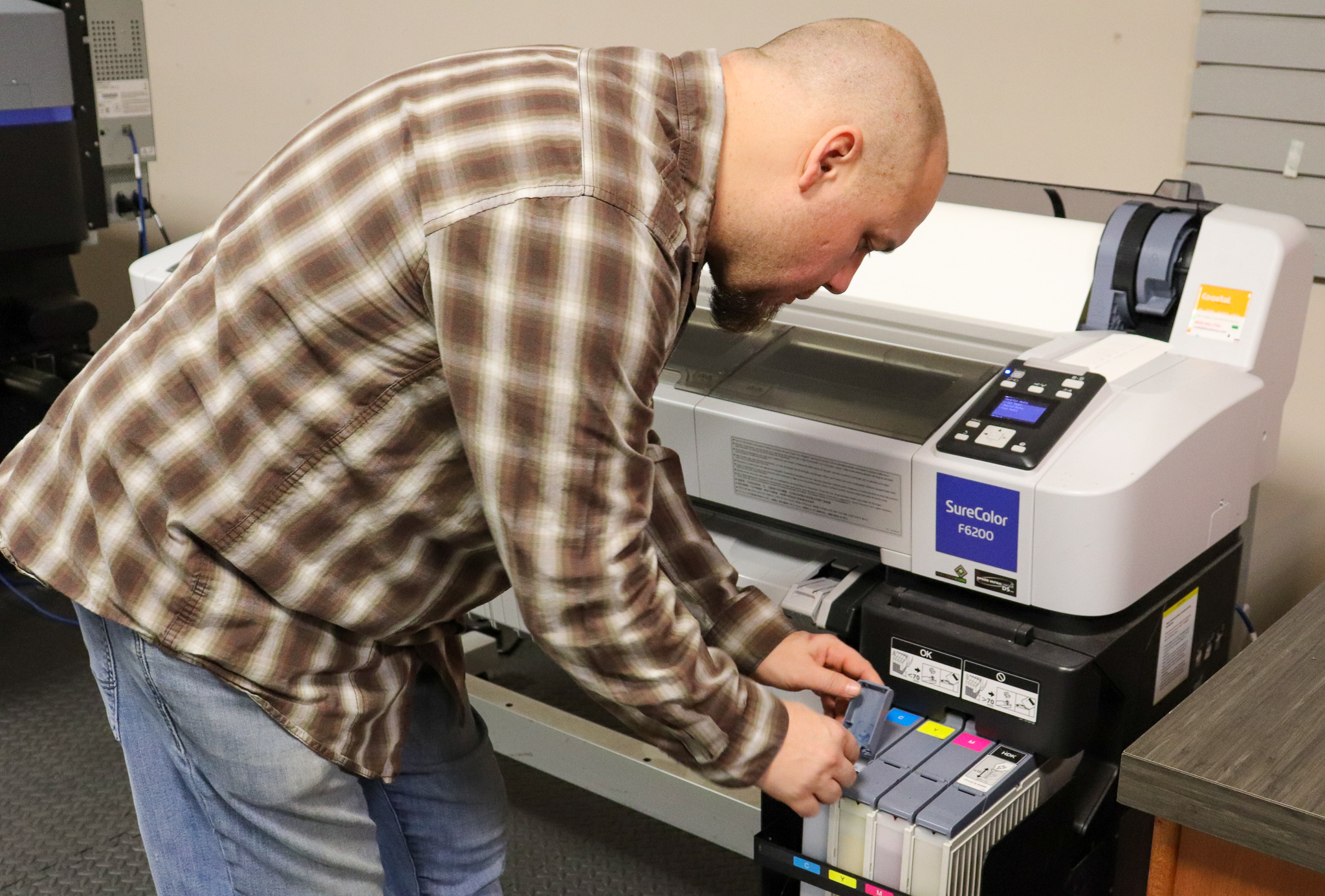 Supacolor
Rum Walia, president of Supacolor USA, and Michael Modgill, director at Supacolour Group NZ, both point to the rise of digital decoration and evolutions in ink technology as trends on the horizon.
"As garment and graphic designs become more technical and complex, print processes such as digital printing, transfers, and pad printing will continue to be in high demand due to their versatility," says Walia. He adds that decoration disciplines that accommodate chemically-coated garments, as well as "print methods that address unlimited colors and gradients, will be essential. "
Modgill says he sees the emergence of hybrid technology for decorators in multiple disciplines, including screen printing and heat-transfer technology. "As logos get more complex with more colors, these processes allow decorators to produce work that was not possible a few years ago with all the longevity of traditional processes," Modgill says.
ColDesi
Mark Stephenson, director of marketing at ColDesi, says he sees three big changes in the New Year in regards to direct-to-garment printing.
"First, the typical format DTG printer itself keeps getting better," he contends. "2020 will see them shed many of the issues of the past and become a truly consumer-friendly product." Stephenson adds that an "innovative technology that shakes up the industry" and tackles the issues of white ink maintenance as well as having to print every day is on the horizon.
Secondly, Stephenson says he sees advancements in pretreatment technology that will help make both single-machine, and multi-printer shops more productive and efficient.
Lastly, he says the rise of hybrid screen/DTG-printing will continue to grow. "The higher-volume capabilities of screen printing and the easy color production of DTG is an incredibly useful combination," Stephenson states.  "As more vendors come to market it gets more competitive, with lower pricing pushing that adoption curve higher."
In the tried-and-true category, Stephenson points to white toner. "We're deep into the white toner printer marketplace and have seen tremendous growth and adoption for the past two years," he explains. "2020 will move it from that new technology honeymoon period into a staple of custom apparel shops. Because it's so easy to use and requires little or no maintenance, it's moved permanently into the 'test of time' category now."