Features
PolyOne Names New President of Color, Additives, and Inks
Woon Keat Moh's career with PolyOne started in 2010, and he has had success in each of his expanding roles over the years, the company says.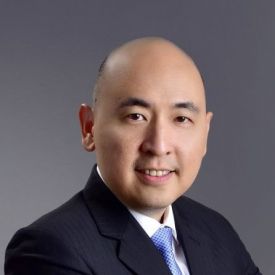 Avon Lake, Ohio-based PolyOne Corp., makers of specialized polymers and thermoplastic products used in a variety of industries, including signage and screen printing, appoints Woon Keat Moh ("Moh") to the position of president of color, additives, and inks, effective Jan. 1, 2020. Moh succeeds Mark Crist, who is retiring after more than 30 years of working in the specialty materials industry.
"Moh is a global leader, natural collaborator, and results-driven professional, who has always lived our core values and our commitment to serving customers," says Robert M. Patterson, CEO of PolyOne. "His insights and expertise have been invaluable as a member of PolyOne's leadership team, and I'm thrilled he'll now be contributing on an even deeper level, as he leads our color segment for future growth."
Moh holds more than 20 years of experience in the specialty polymer sector, including a career with PolyOne, which began in 2010. The company credits Moh with delivering "success in each of his expanded roles," including sales director for PolyOne's color and additives segment in Asia, general manager of engineered materials Asia, and most recently as vice president for the Asia region. Moh will serve his new role at company headquarters in Avon Lake, Ohio.
"I'm extremely proud to lead our innovative, global team of associates in the dynamic and diverse markets we serve with our colors, additives, and inks," says Moh. "I look forward to helping our customers overcome their business challenges with our growing sustainable solutions portfolio and world-class service."