Features
Piedmont Plastics Opens in Orange County and Expands in Arizona
The company has a bigger facility in Phoenix now, and better access to its southern California customers with a new facility.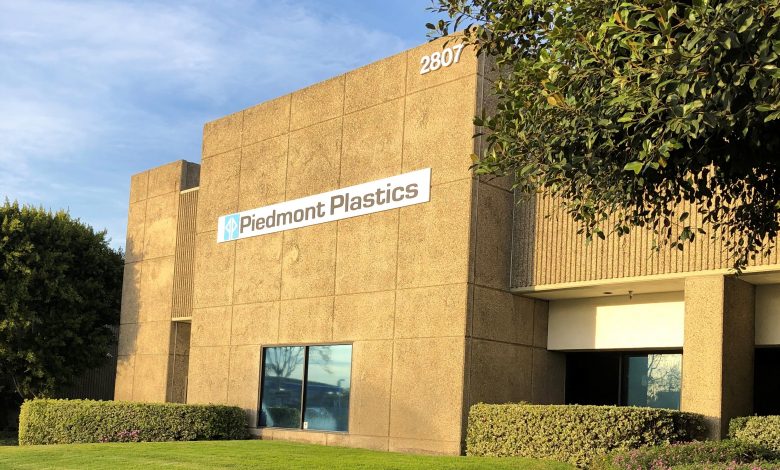 Charlotte, North Carolina-based Piedmont Plastics, a wholesale distributor of plastic sheet, rod, tube and film stock shapes, announces the opening of its 48th location, Piedmont Plastics Orange County, and moves its Phoenix branch into a new, larger facility.
The new Orange County branch is in Irvine, California, just minutes from John Wayne Airport. The new location allows Piedmont to substantially improve its services and product offerings in the southern Orange County region. The branch will operate as a full-service distribution facility with a comprehensive inventory, cut-to-size services and local delivery options.
"We are very excited to expand our presence in Orange County, specifically the south Orange County market, to better serve our local customers," says Carlos Bennett, district manager at Piedmont Plastics. "We look forward to building upon the success of our La Mirada location by giving our customers in the surrounding areas more convenient access to all of their plastic needs."
La Mirada is about 25 miles north of Irvine.
Additionally, Piedmont Plastics' Phoenix branch has relocated to a new facility in that city. The new, larger space will better serve the needs of its customers, it says, especially in being able to keep more stock on hand. The site will also offer cut-to-size and laser engraving and cutting services for its customers. General contact information for that branch, such as phone and fax numbers, remains unchanged.
"Our choice to move to a new Phoenix facility is driven by the desire to better serve our customers," says Frank Flores, district manager. "Our new location is 50% larger than our previous facility, is easily accessible from the freeway and has an updated design, allowing us to better meet the needs of our existing customers while continuing to grow our customer base."